By Paola Gilliam, May 28, 2020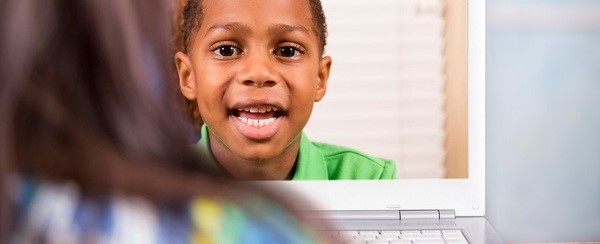 As the 2019–20 school year draws to a dramatically different close, we've heard repeatedly from Opportunity Culture educators about the personal and professional difficulties and stresses of making the move to at-home learning.
They miss their students deeply as they deal with the challenges of unequal access to technology and maintaining relationships with students and fellow educators from a distance. They struggle with how to adequately celebrate the year's accomplishments from afar, especially without some expected milestones they and their students worked so hard for, such as showing leaps in learning growth on end-of-year tests. Many have noted the strangeness of "leaving" for the summer with no clear picture of how the next school year will begin.
But through the entire year, their compassion for students and drive to bring them the best education persisted. Opportunity Culture educators continued to provide one another and students with support, help their schools reach for high learning growth, and spread the benefits of excellent teaching and leadership in Opportunity Culture schools to more students and teachers. Here are just a few highlights of Opportunity Culture news and resources from this year that would not have been possible without the excellence of Opportunity Culture educators.
Go to:
Opportunity Culture Growth
Educator Highlights
Publications
Summer Planning and COVID Resources
Opportunity Culture Growth
Extending the Reach of Excellent Teaching
In the 2019–20 school year, more than 2,600 teachers were in advanced roles or receiving on-the-job development on teacher-led Opportunity Culture teams, and more than 67,000 students were reached by at least one Opportunity Culture teacher. Learn more on the annually updated Opportunity Culture Dashboard. As Opportunity Culture continues to spread to more districts and schools, thank you to all Opportunity Culture educators for leading the way in reaching more students with excellent teaching!
Exciting Opportunity Culture District Developments
The Opportunity Culture initiative continues to grow across the country in districts large and small, rural, urban, and suburban. For example, charter schools in Memphis, Tennessee, joined the initiative this year, while Baltimore City Public Schools wrapped up its first year of Opportunity Culture implementation. States that saw exciting growth in Opportunity Culture districts included Arkansas and Texas.
The school districts of Ector County and Midland in Texas also joined, pioneering the design of their Opportunity Cultures to include paid, yearlong teacher residencies. The districts partnered with US PREP to create a teacher pipeline from the University of Texas Permian Basin. Their work continues to garner attention from other districts interested in recruiting, preparing, and retaining educators through similar partnerships. Read more about Opportunity Culture with teacher residencies here.
Educator Highlights
Opportunity Culture Fellows
We're wrapping up another great year with the 2019–20 class of Opportunity Culture Fellows and will be announcing the sixth cohort soon. Opportunity Culture Fellows are multi-classroom leaders, principals, and others in Opportunity Culture roles who have achieved strong results and been leaders in their schools and districts. They provide support to their cohort, take one another's ideas back to their schools, write columns about their experiences, and speak locally and nationally about their Opportunity Culture roles. Their feedback and leadership are invaluable in helping to improve the Opportunity Culture initiative, and all materials related to it. Read their columns here.
In September 2019, we held a convening with Opportunity Culture Fellows from across the country. They discussed and learned about the science of reading, strategies for personalization, and how to advocate for Opportunity Culture. Multi-classroom leaders shared their strategies for building team cohesion, and principals shared how to lead change and develop leaders.
They were eager to reconvene to deepen relationships and share concerns and resources in the face of the pandemic, joining a "super-mini" convening online earlier this month. Many had already shared their thoughts with the country through our series of columns about their quick shift to teaching and leading from home.
Opportunity Culture Educators in the News
What Could You Do in an Opportunity Culture? Video
Our updated video features educators describing Opportunity Culture and their experience—thanks to all the educators from across the country who shared their time and thoughts. Watch it here.
Publications
The Science of Reading: As the movement to focus on the science of reading kept grabbing national attention, we worked with experts to provide simple, research-based guidance for dedicated teachers who are feeling the urgency to get reading instruction right. View our resources: The Science of Reading—Introduction: Understanding the Simple View of Reading, The Science of Reading—Study & Action Guide: Improving Your Multi-Classroom Leadership Team's Instruction, and The Science of Reading: One-Page Overview.
Opportunity Culture in Early Childhood Education: Ages 0–5 are critical developmental years in which young children—especially those who have fewer educational and developmental advantages outside of formal settings—need excellent teaching every year to fulfill their potential. Our vision brief explains how Opportunity Culture models, including Multi-Classroom Leadership and educator residencies, can be applied to early childhood settings, and shows the potential benefits for students, educators, and the country.
Multi-Classroom Leadership in Special Education: In this brief, we show how the Multi-Classroom Leadership model, alone or in combination with Team Reach, can be used by special education (SPED) teachers, through three examples of inclusive models and one in self-contained SPED classrooms.
Summer Planning and COVID Resources
Though it'll be different than prior summers, we're looking forward to continuing to lead Opportunity Culture trainings for multi-classroom leaders, principals, team reach teachers, and reach associates—this time, virtually.
Trying to plan scheduling and staffing when you're unsure if students and teachers will be back at school in the fall? Our detailed models show how to make Opportunity Culture teaching roles and schedules work smoothly when everyone works from home, or when some work from home while others are in the school building.
For more on teaching and leading from home during COVID-19, see the other resources below, all gathered at the main at-home teaching page:​
Looking for more resources you can use for summer planning to start strong with Opportunity Culture next year? The Opportunity Culture website provides an extensive instructional leadership and excellence section to help! Check out other summer planning tools for multi-classroom leaders and principals here, including the Action Planner for MCLs—Summer and the Action Planner for Principals—Summer.