Schools began using Opportunity Culture models in:
2020-21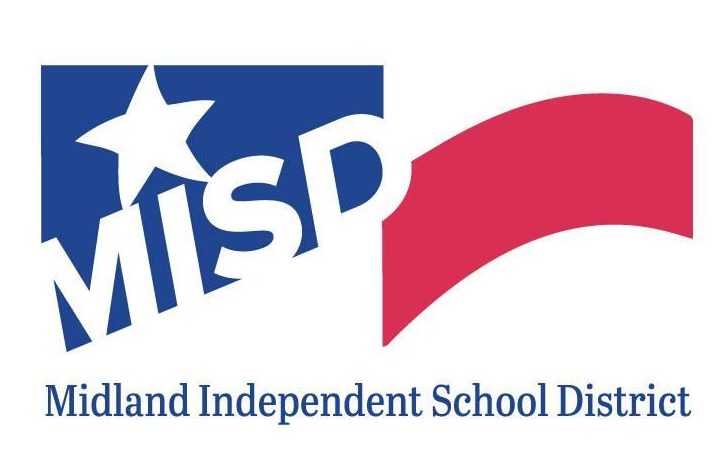 Learn more about the Opportunity Culture initiative in Midland ISD by visiting the district website.
Details:
In 2019, Midland ISD designed their Opportunity Culture plans for implementation in fall 2020 in eight schools. Midland ISD, along with Ector County ISD, designed Opportunity Culture with paid teacher residencies in partnership with the University of Texas Permian Basin (UT Permian Basin).
Both Ector County and Midland ISDs have struggled with an extreme teacher shortage. Combined, the districts began the 2019 school year with 500 teacher vacancies. Their Opportunity Culture design is a model for districts and education preparation providers nationwide to strengthen teacher pipelines collaboratively through paid teacher residencies.
UT Permian Basin and its partner schools are members in the University-School Partnerships for the Renewal of Educator Preparation (US PREP). As a member in US PREP, UT Permian Basin is spending three years piloting, scaling, and sustaining the Teacher Preparation Quality Objectives, which will result in the training of teachers who are ready to meet the needs of their K–12 students. Taken together with the Opportunity Culture model, candidates receive compensation during their residency year.
UT Permian Basin is a key partner in the districts' Opportunity Culture design work and is committed to creating a strong teacher pipeline through residencies.
The Bill & Melinda Gates Foundation provided a grant to support training for the school districts and their university partner to design and implement the Opportunity Culture model. Funding from the Gates Foundation is not used to pay supplements for multi-classroom leaders or other Opportunity Culture roles, but for planning and associated professional development.
Midland Demographics
When Midland ISD began designing its Opportunity Culture in 2019, the district had 40 schools serving 26,000 students. Of those students, 64 percent were Hispanic, 24 percent were white, 8 percent African American, and 45 percent were economically disadvantaged.
Learn More:
To see the Opportunity Culture initiative in action in Midland ISD, take this virtual visit!
Blog Post: Midland, Texas, Educators Highlight Early Opportunity Culture Impact, January 21, 2021, by Paola Gilliam
Public Impact Press Release: Texas Districts Launch Paid, Financially Sustainable Opportunity Culture Teacher Residencies
Ector County ISD and Midland ISD partner with University of Texas in the Permian Basin and US Prep for Teacher Preparation Residencies, December 8, 2019, by Leatra Hernandez for NewsWest9
ECISD, MISD starting their second year of Opportunity Culture, September 22, 2020, by Rachel Ripp for News West9
Watch:
Opportunity Culture Teacher Residencies
Ector County and Midland school districts are two of the 11 Texas sites using Opportunity Culture paid, yearlong teacher residencies as of 2022-23. Teacher residents are an integral part of small teaching teams led by multi-classroom leaders. Educators from these Texas districts describe how their residencies benefit students, schools, and aspiring teachers.
Building Space for Collaborative Instruction
In this short video, see how one school's room designs, including moveable walls, proved "perfect" for Opportunity Culture teams and their students. While such design is not needed for Opportunity Culture implementation, it has made collaboration even easier for multi-classroom leader teams in this Midland, Texas, school.