Supporting Your Journey as an Opportunity Culture Educator!
Our professional learning supports Opportunity Culture educators in preparing, reflecting on, and adjusting their work with students and teachers. These engaging sessions, grounded in adult learning principles and research-based content, bring Opportunity Culture educators across the country together to share their talents and experience through group reflection, collaboration, and problem-solving.
Opportunity Culture Professional Learning draws from a variety of sources and frameworks, such as Get Better Faster by Paul Bambrick-Santoyo and The Art of Coaching by Elena Aguilar, to inform our learning tailored to exactly what Opportunity Culture educators need.
We offer:
sessions specific to each role,
choice-based delivery format grounded in Opportunity Culture best practices,
built-in time to collaborate and share expertise with Opportunity Culture educators from across the country,
sessions during the summer and throughout the school year
Registration for Opportunity Culture national professional learning sessions is limited to individuals in Opportunity Culture roles. Your district will provide a link for registration.
If your district has not worked with Public Impact and you are not sure whether your educators qualify, we'd love to learn more about your implementation. Contact us to become recognized as an Opportunity Culture site!
For pricing information, click here. Questions? Please contact us at professionallearning@publicimpact.com.
Testimonials
What do educators think of Opportunity Culture professional learning from Public Impact?
"Great re-focus on the "See It, Name It, Do It" coaching conversation! I loved my time with my partner. It was a great opportunity for collaboration and brainstorming."—Multi-Classroom Leader
"The scenarios and feedback were insightful as well as the coaching and feedback tools for admin and MCLs."—School Leader
"I really find the Problem of Practice structure beneficial. It helps me to see that I am not the only person with this exact problem, and the solutions given are so very helpful."—Team Reach Teacher
"I loved hearing about the different co-teaching strategies and how others implemented them."—Reach Associate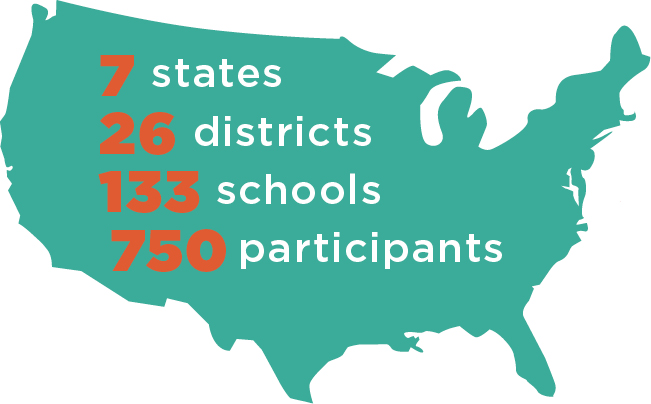 7 states, 26 districts, 133 schools, and 750 participants have been reached by Opportunity Culture professional Learning in 2021-22
Join our mailing list to get timely information about upcoming sessions!