Schools began using Opportunity Culture in: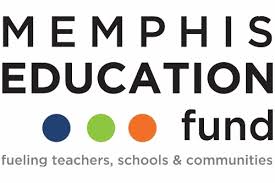 For more information on the Opportunity Culture initiative in Memphis, visit this website.
Details:
With support from the Memphis Education Fund, 12 Memphis schools from several charter organizations began implementing Opportunity Culture models in 2020–21. The schools serve student populations that are largely economically disadvantaged and students of color.
Memphis Education Fund, with a mission to "create better classrooms for all kids," chose to support Opportunity Culture due to its strong research base, with the goals of attracting and retaining excellent teachers and improving student achievement.
Compass Community Schools, Frayser Community Schools, Leadership Preparatory, Memphis Scholars and STAR Academy are part of the initial cohort, with more schools planning to join in the following years.
"Memphis students deserve to have great teachers, and we believe great teachers deserve our fullest support," said Terence Patterson, CEO of the Memphis Education Fund. "The Opportunity Culture initiative inside these schools will enable great teachers to expand their impact, support more students, and, importantly, get paid more for their critical work, all for the benefit of students."
The charter teams met jointly with Public Impact to plan and implement a cost-effective transition to the new model. All use Multi-Classroom Leadership, though each charter school or charter management organization created its own career ladder and design.
Participating sites:
Read: