For Interested State & District Leaders
Create a legacy of results that last
Make the one decision that could meet your goals for students and educators: Commit to reaching all students with excellent teaching, consistently, and all educators with outstanding, paid career opportunities.
How Opportunity Culture Teaching Teams Help Students
Rigorous third-party research shows that when teachers join Opportunity Culture teaching teams led by proven teachers in the Multi-Classroom Leader role, students get an extra half-year of learning growth in reading and math, on average. This means that an average teacher on an MCL's team gets student growth as high as today's top 25% of teachers​.
An average teacher on an MCL's team gets student growth as high as today's top 25% of teachers
Schools are much more likely to make this type of high growth when teachers on MCL teams earn more for reaching more students, in addition to the MCLs themselves. That's because schools no longer need to assign students to low-growth, long-term substitute teachers.
This team structure makes it possible to reach all students with in-school, routine small-group tutoring. More than a hundred studies show that small-group tutoring by paraprofessionals and teachers boosts student learning by an extra year or more. And when students learn more, they can get better jobs and earn more.
How Opportunity Culture Teaching Teams Impact Economies
Students in Opportunity Culture classrooms will earn over $100,000 more in their careers, on average.*
That boosts local economies fast—and the more schools that adopt the models, the bigger the local boost.
And the more Opportunity Culture schools statewide, the bigger the boost to the state's economy​.
In an average state, implementing Opportunity Culture models statewide would add $6 billion to $10 billion to the economy over 16 years, if three-fourths of schools make the transition rapidly.​* Increased tax revenues could be used to pay teachers more and meet other priorities​.
Public Impact can help state leaders create their own statewide Opportunity Culture initiative, and offers several price points for design assistance to districts to plan Opportunity Culture implementation.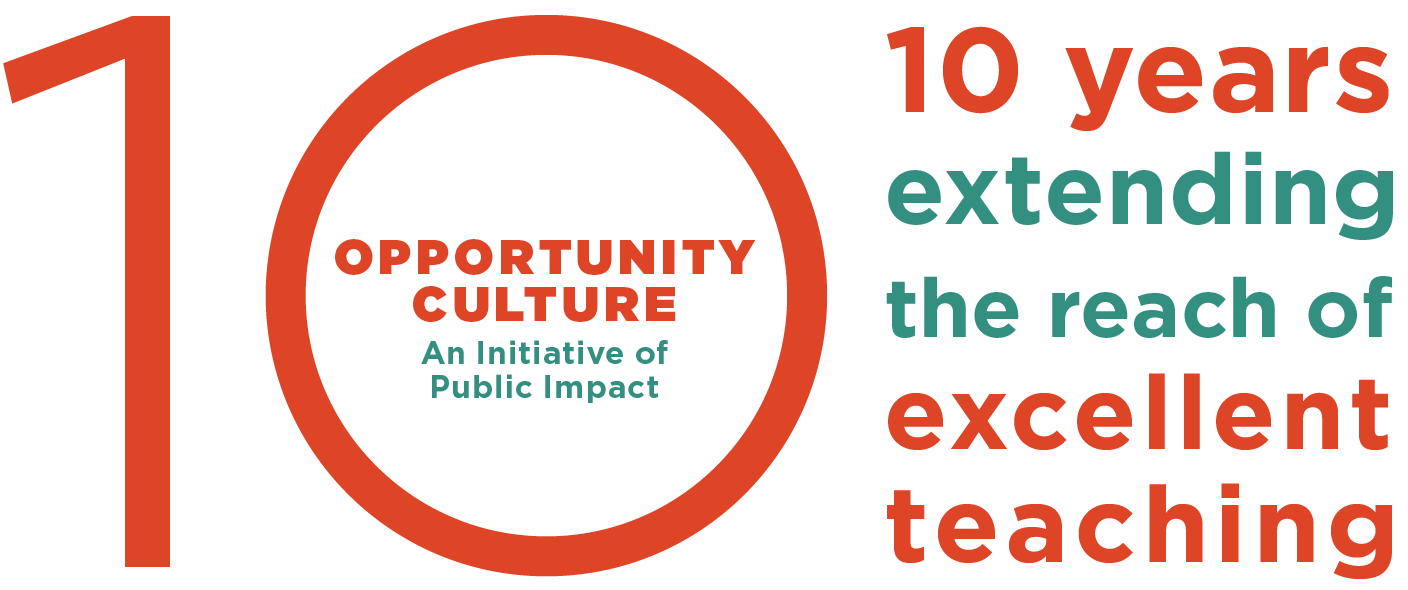 Nationally, Public Impact is the largest, longest-standing provider of school staffing design with proven results, with 10 years of data about what works—and doesn't—in school redesign​.
In 2023–24, the Opportunity Culture initiative is reaching an estimated 170,000 students—more than the 17th-largest school district in the United States and the country's largest charter school network—in urban, suburban, and rural districts, and in states with and without collective bargaining.
Public Impact gets ratings in the "excellence zone" every year​ on client surveys and feedback. We are an expert team that includes many former teachers and principals with years of experience helping a diverse range of schools and school systems​. We have institutional expertise in roles, pay, selection, schedules, budgets, instruction, and leadership.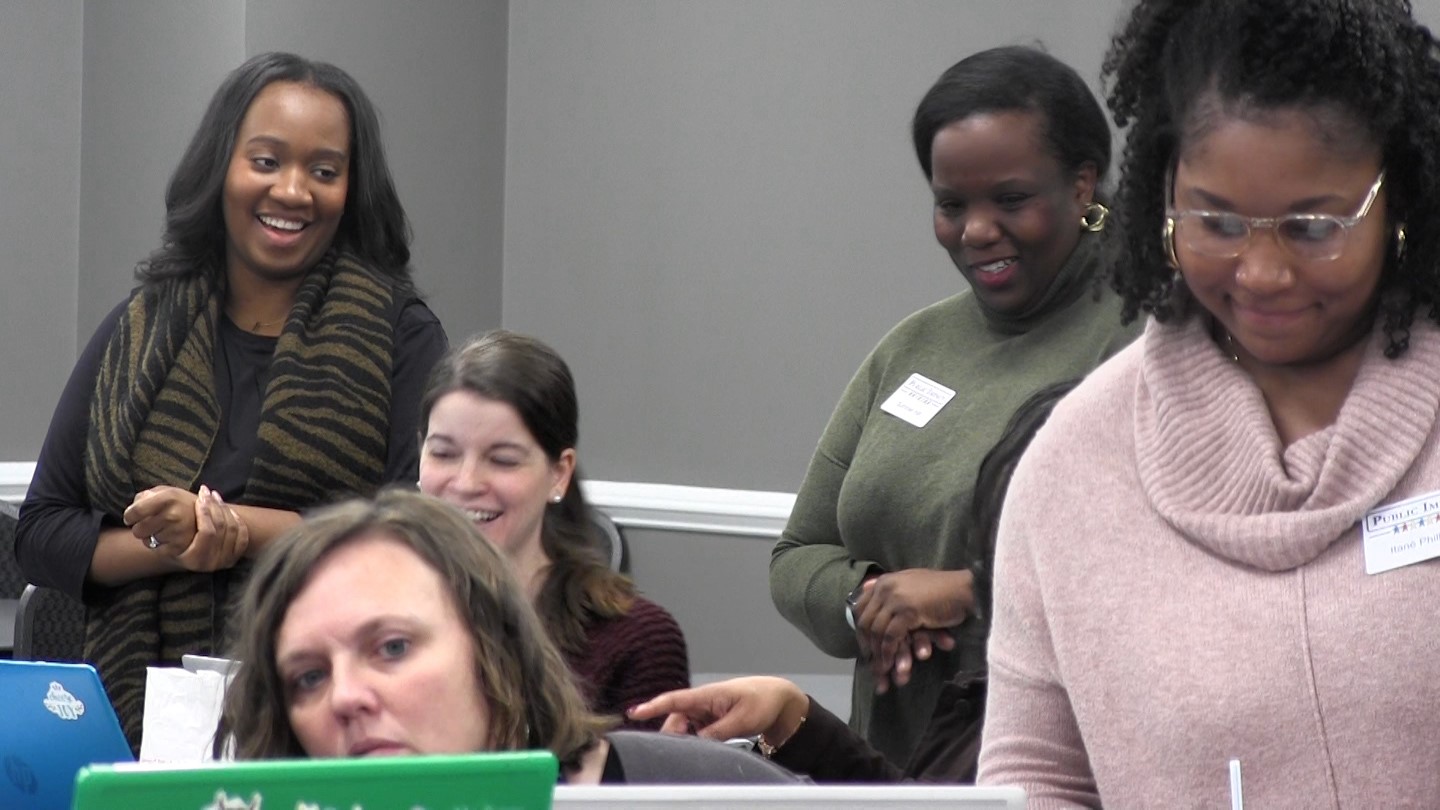 School Design with Results™
Our core suite of consulting services offers expert coaching for district and school teams to design new roles, career paths, pay, schedules, budgeting, instruction, and more, at a range of price points. Teams can supplement design and implementation with live professional learning for CEU credit, and monitoring and feedback services. The Public Impact team's decade of experience means that whichever option you choose, your schools get evidence-based designs that fit their context.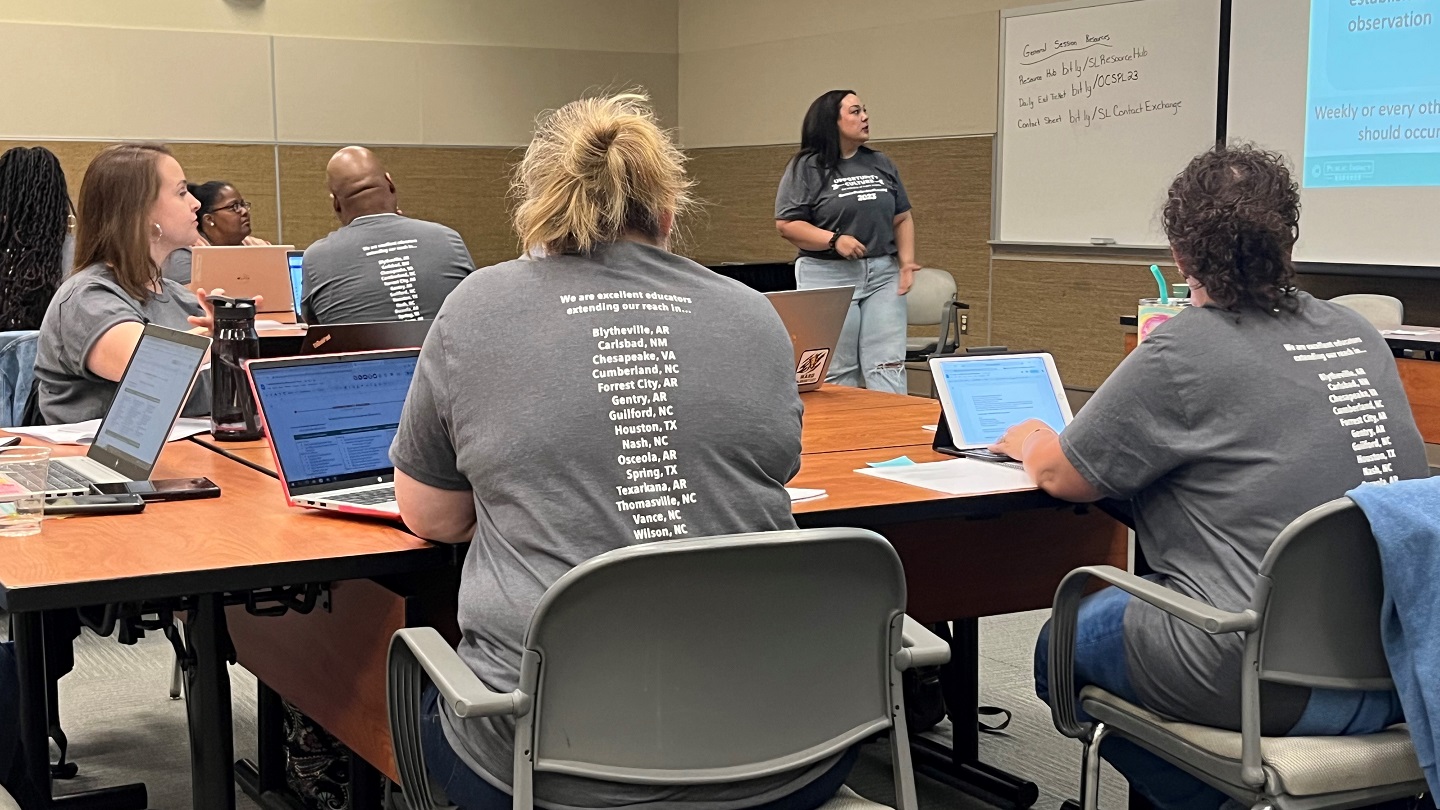 Professional Learning
Our engaging, research-based, in-person and virtual, live professional learning sessions support Opportunity Culture teachers, teacher-leaders, principals, staff, and administrators. The sessions build their expertise in their Opportunity Culture roles and specific aspects of leadership and instructional excellence, such as building a tutoring culture.
Ready to
make a commitment
to your students and educators? 
State leaders: Let's discuss options for your state!
District leaders: Check out our consulting services! 
STORIES OF OPPORTUNITY CULTURE EDUCATORS
Educator Columns
From teacher-of-the-year to teacher resident, we share stories of Opportunity Culture educators from districts across the country. Whether in their own words or ours, their message rings clear—teachers love their Opportunity Culture roles!
Voices on Videos
Our team loves visiting Opportunity Culture schools, gathering voices of educators talking about their Opportunity Culture roles. Watch our extensive library of videos to see how Opportunity Culture models transformed their schools.
Opportunity Culture Audio
What have Opportunity Culture educators learned about successfully redesigning schools to reach all students with excellent teaching?  Opportunity Culture Audio brings their advice to help confront some of the stickiest issues facing education.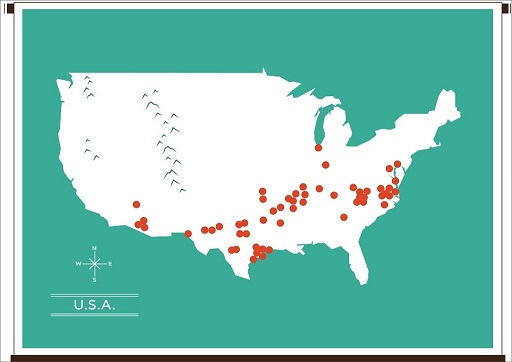 More districts and charter school organizations—large and small, rural and urban—make the Opportunity Culture commitment every year. 
Want to see Opportunity Culture models in action?
Register to watch a free virtual visit to two Opportunity Culture districts!