For Opportunity Culture Site Directors
Resources to help you maximize Opportunity Culture outcomes
Opportunity Culture district leaders are crucial to their schools' Opportunity Culture success. See what's happening in other districts and get new resources to support your work!
By Public Impact, June 1, 2023 The June newsletter includes updates from the Opportunity Culture Dashboard; a welcome to new Opportunity Culture Sites; tools and resources; Opportunity Culture news, and more. 11 States, 150K+ Students, Positive Educator Feedback:...
When Dr. Tina Lupton and Dr. Timisha Barnes-Jones joined the Winston-Salem/Forsyth County Schools, Opportunity Culture implementation was happening in the midst of Covid. Lupton, the executive director of professional learning, and Barnes-Jones, the area...
Read
More of What's Happening in Our Blog!
"Opportunity Culture is truly an innovative and immersive experience for educators to share their excellence and coach others, all while moving students in meaningful ways."
—Baltimore City Public Schools Teacher of the Year
"It's something that I wish every school and every teacher and every student could experience."
—Elementary School Multi-Classroom Leader
"Opportunity Culture really helps with teacher recruitment and retention—who wouldn't want that level of support?"
—Elementary School Principal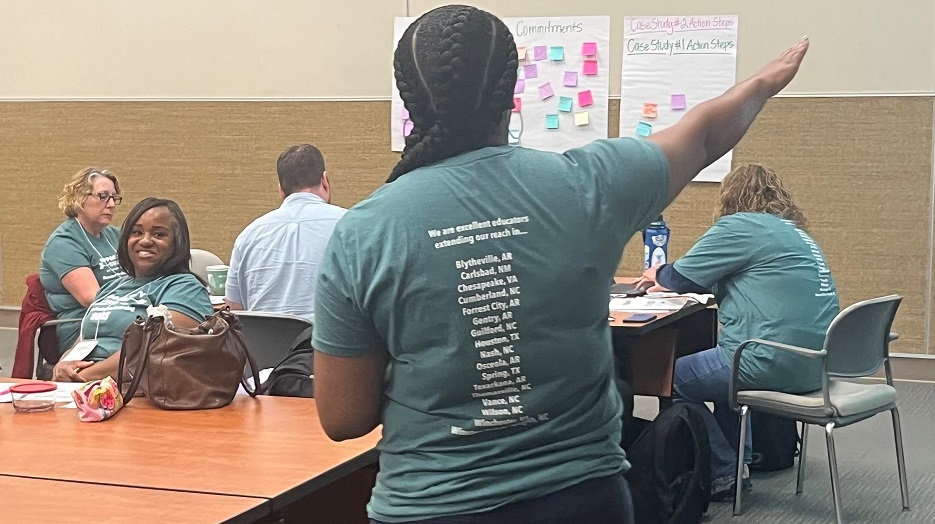 Professional Learning
Our engaging, research-based, summer and school-year professional learning sessions are tailored for each Opportunity Culture role to help Multi-Classroom Leader teams achieve dramatic learning gains with their students. We offer professional learning designed to build district leaders' capacity to monitor and strengthen Opportunity Culture implementation.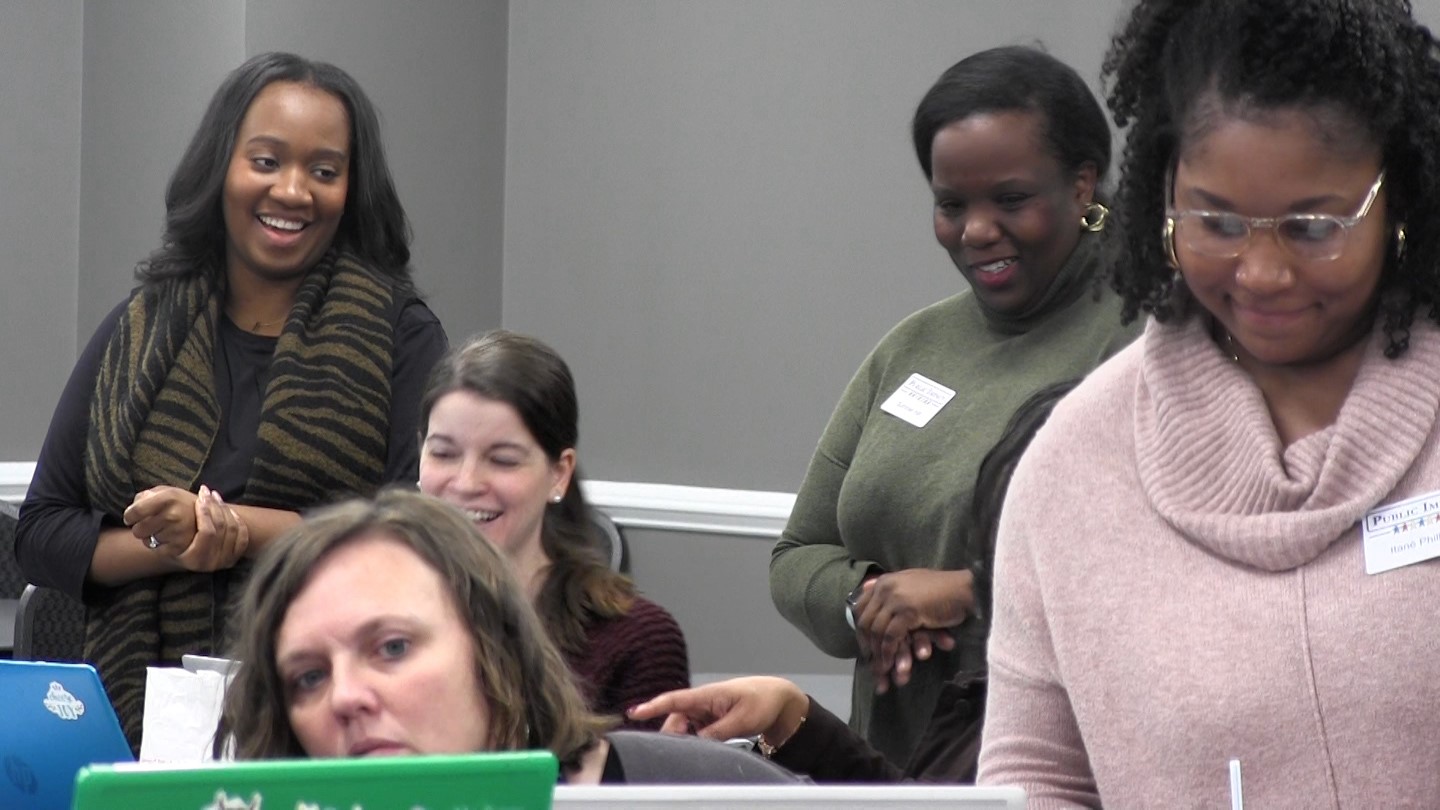 Design and Implementation
For districts that have not yet scaled up Opportunity Culture staffing design to all schools, our co-design options can help you achieve that goal. We offer ongoing implementation services such as monitoring, feedback, and surveys, to ensure systems get the impact they want. Our School Excellence Portal makes it easy to analyze and improve Opportunity Culture implementation.
Questions or feedback? Contact our team today!
How Opportunity Culture Models Help Address Challenges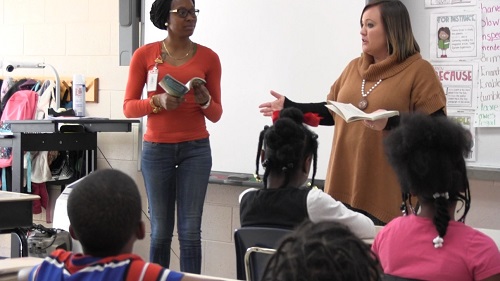 Staffing Shortages
Staffing shortages have plagued some schools for decades. Opportunity Culture staffing designs provide a solution that shifts schools out of emergency hiring mode—and boosts learning. Learn how Opportunity Culture tools address staffing shortages—with high-paying advanced roles, improved support for new teachers, and staffing models that do not require filling every teacher vacancy to ensure that students have access to excellent instruction.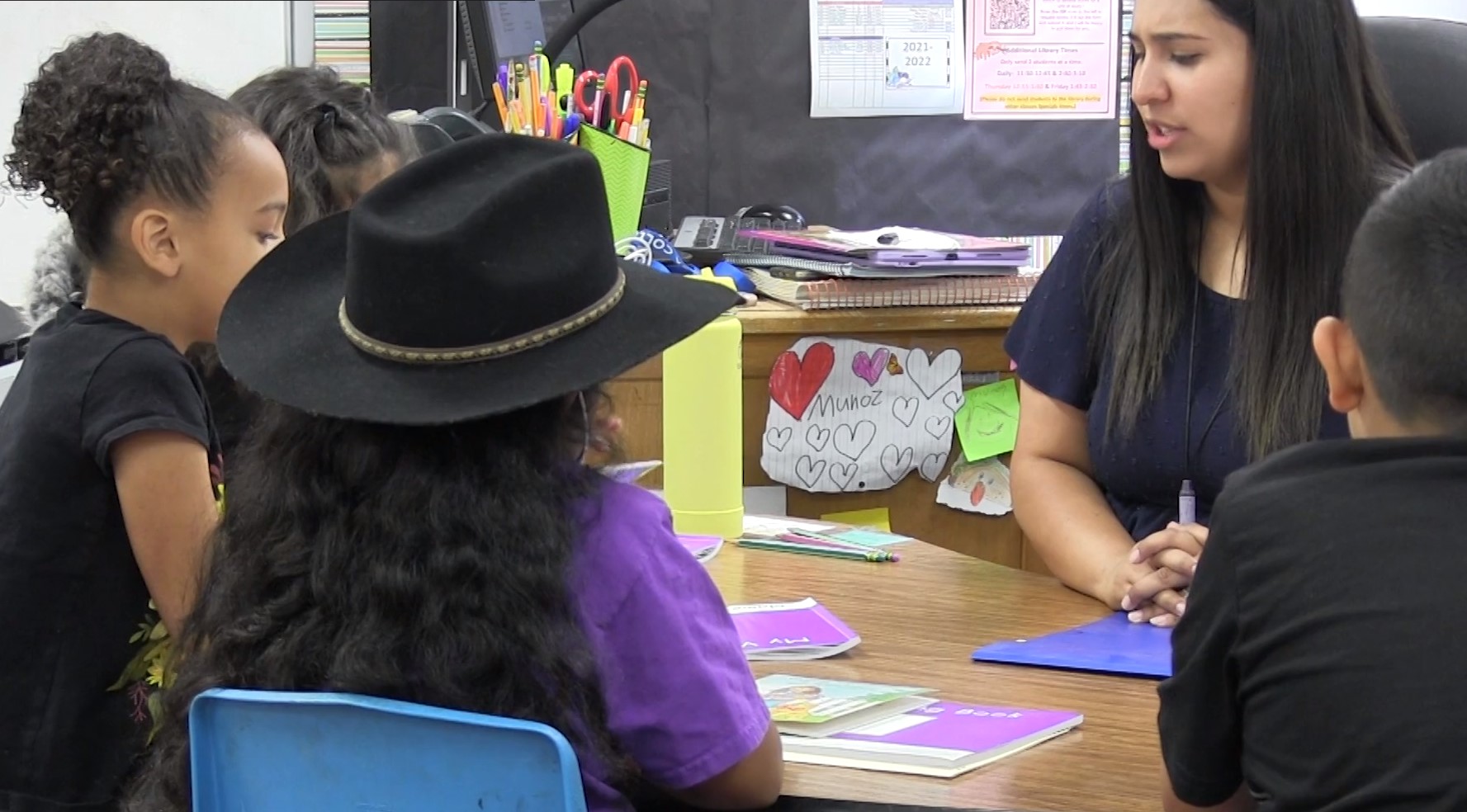 Small-Group Tutoring
Maximize the research-proven power of tutoring when Multi-Classroom Leaders guide their teaching teams. This leadership—paired with rotational scheduling often used in Opportunity Culture models—helps schools scale up effective small-group tutoring by paraprofessionals and team teachers, helping reach all students with personalized attention. Our professional learning series, Opportunity Culture SIMPLE™ Tutoring Design, can help.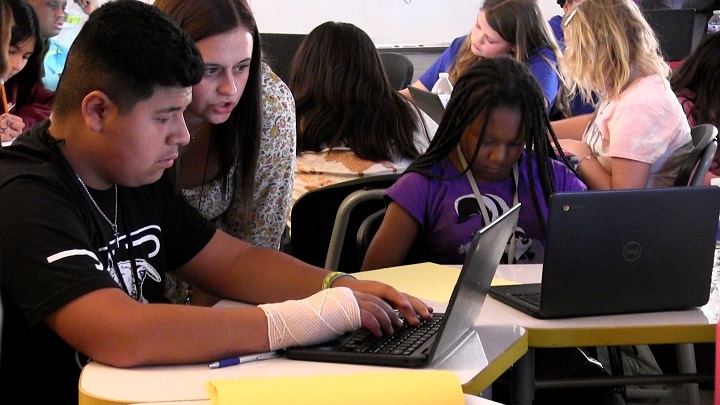 Paid Teacher Residencies
Opportunity Culture schools can build teacher pipelines through yearlong, sustainably paid teacher residencies. Residents play critical roles for students and teachers by serving on Multi-Classroom Leader teams while learning teaching skills from excellent teachers. Paid residencies also address the need for teacher candidates to earn income while obtaining degrees, lowering the barriers to entering the profession.
STORIES OF OPPORTUNITY CULTURE EDUCATORS
Educator Columns
From teacher-of-the-year to teacher resident, we share stories of Opportunity Culture educators from districts across the country. Whether in their own words or ours, their message rings clear—teachers love their Opportunity Culture roles!
Voices on Videos
Our team loves visiting Opportunity Culture schools, gathering voices of educators talking about their Opportunity Culture roles. Watch our extensive library of videos to see how Opportunity Culture models have transformed their schools.
Opportunity Culture Audio
What have Opportunity Culture educators learned about successfully redesigning schools to reach all students with excellent teaching?  Opportunity Culture Audio brings their advice to help confront some of the stickiest issues facing education.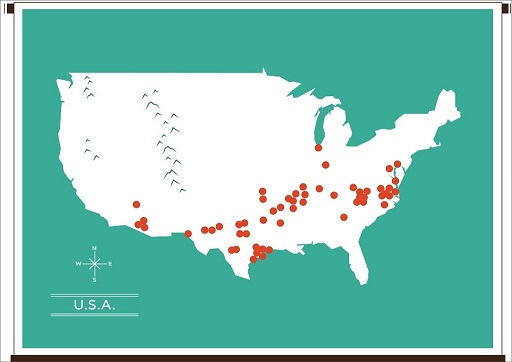 More districts and charter school organizations—large and small, rural and urban—make the Opportunity Culture commitment every year.
RESOURCES FOR YOUR EDUCATORS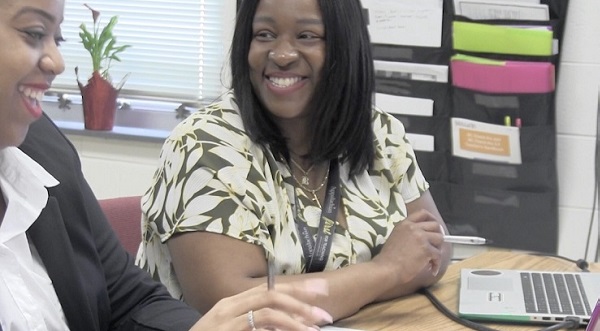 Instructional Leadership & Excellence Resources
When teachers and principals lead small teams, the whole school can achieve instructional excellence and a welcoming environment for all. We offer curated resources on the critical elements of instructional leadership and excellence for teachers and principals.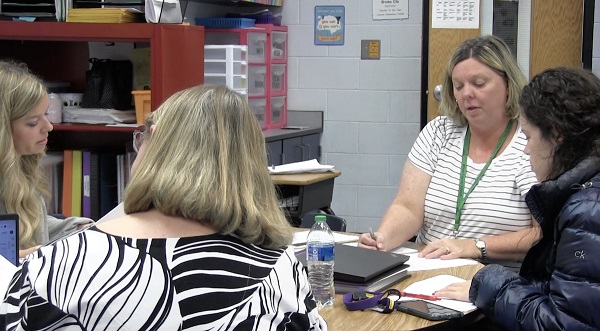 Teaching Reading Using the Science of Reading
Schools taking on a shift to instruction based on the science of reading can smooth the way with Multi-Classroom Leader teams. Schools can use MCL roles to ease the burden for individual teachers while ensuring consistency and follow-through at every grade level.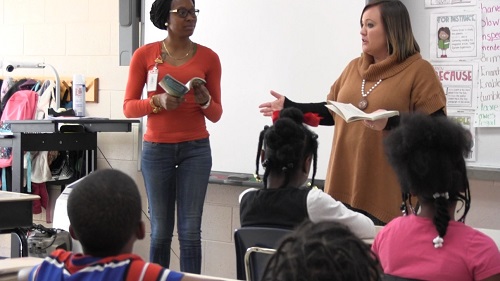 Opportunity Culture Newsletter
The Opportunity Culture Newsletter, sent eight times per year, contains news, resources, and tools curated especially for educators in Opportunity Culture schools. Be sure to subscribe to keep up with what's happening in the Opportunity Culture community!