As many schools close and turn to online learning due to COVID-19, multi-classroom leaders (MCLs) can help smooth and lead the way for their teaching teams and students. Students need their teachers' steadying hand even more when the world feels chaotic and parents face extra stress.
MCLs can continue their job of guiding and supporting teaching teams to ensure that all students continue learning—and provide the social-emotional support students need.
Here's a start for thinking about how to help your team continue instructional excellence when students and teachers are at home. MCLs, use these tips with your teams. Team teachers and reach associates, make sure your MCL sees these. Principals, share with all of your teachers.
For more on the structure of school, roles, and schedules when all or some teachers and students must work from home, see these models:
Tips for Creating High-Standards, High-Connection Online Learning
Keep Your Teaching Team Strong and Connected
Plan the School Day
Keep Elements of Instructional Excellence Strong
Quick Guide to Free & Cheap Technology to Engage with Students Online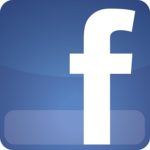 Multi-Classroom Leaders—Join the private Opportunity Culture MCL community on Facebook to share ideas for high-standards, highly connective online learning!