By Sharon Kebschull Barrett, May 27, 2020
Across the country, multi-classroom leaders (MCLs) continue to help smooth the transition to online learning not only for their teaching teams, but beyond—reaching their entire schools, even their entire districts.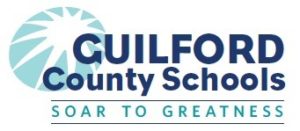 When Guilford County Schools in Greensboro, North Carolina, went to all-at-home learning, district leaders worried about how to get all teachers the support they needed. "We have more new and lateral-entry teachers than we've ever had in Guilford County," said Chief Academic Officer Whitney Oakley. "Teachers who needed support before need support teaching remotely, and even teachers who didn't need support at school now need support teaching remotely."
So far, the district has just 15 schools with multi-classroom leaders, "but they were the first group we thought of when thinking, 'how can we help people with what teaching remotely should look like?'" she said. "There's no book on 'tomorrow I'm going to teach math on my computer, and I'm going to differentiate and be engaging and hold small groups.' So they were our first line of defense when we thought about how to best meet the needs of people—here's a group that's already vetted and used to providing feedback."
With 72,000 students, the district aimed to overcome some equity concerns by asking their MCLs to create a library of instructional videos. Working in teams of two to four people, the MCLs began to rapidly make videos for K–8 English language arts, math, and science focused on the key concepts students needed to learn before the school year ended. The videos are aimed at students, but provide examples of great teaching for other teachers to learn from.
An initial library of 15 videos per subject took significant time to produce and edit, said Sean McWherter, who as director of restart programs leads Guilford's Opportunity Culture implementation.
MCLs reported taking as long as four hours at first to make a 20-minute video lesson, as they learned to master the technology and simplify the process for correcting errors in their recordings (without having to redo an entire recording).
"Now, they're much quicker at them, and it's been a good process to add to our toolbox," McWherter said. "If it does nothing else, this still provides us with another resource to ensure kids are getting the education they need."
The videos worked even for such a large district, McWherter said, because Guilford's teachers all follow the same curricula. "So for us to frame things with an equity lens was easier because we knew all teachers had the same resources, so when MCLs who were doing mini-lessons for [90] schools would cite something in a text, they knew every kid had that text."
Intended as supplements to live instruction that students and their parents can turn to, as well as instructional exemplars for teachers, the videos have proved popular and will be expanded for the coming school year.
"People want them yesterday," McWherter said, noting he heard even from MCLs that they want more videos for their own children to use.
As they look ahead to the possible need for more online resources, MCLs may also be asked to create short videos showing teachers how to make engaging, interactive mini-lesson videos of their own, McWherter said.
An expanded-impact teacher at an Opportunity Culture middle school also helped pull together math lessons to be shown on the district's cable TV channel, aimed at students lacking steady access to the internet. "We think learning loss is likely going to be greatest in math, so we're showing math lessons every hour on the hour," Oakley said.
MCLs may also be asked, as online learning continues, to model for others in the district how to provide virtual coaching for teachers.
"[MCLs] are a great resource to have, period, but an even more valuable resource than we had realized," Oakley said. "Knowing how quickly we had to learn how to do something new and having such a high-quality group of people help us turn it around is something we'll be grateful for for a long time, whether we're in a brick-and-mortar school or something else."