By Public Impact, May 15, 2020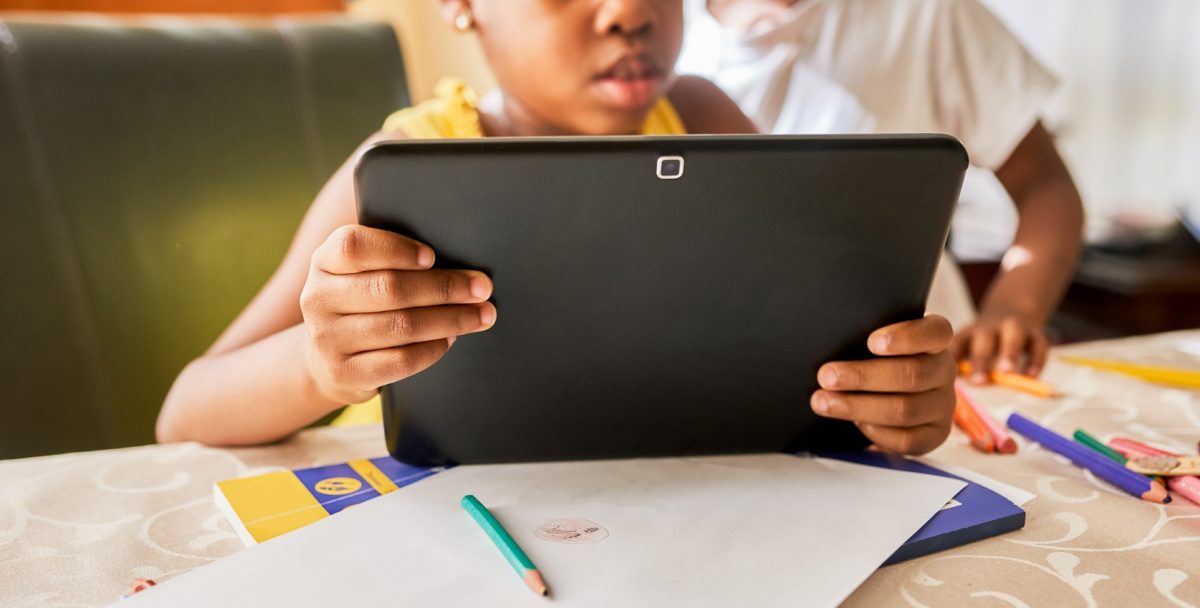 Districts and schools are confronting the learning loss caused by missed school time so far. Opportunity Culture schools—90 percent of which are Title I—have a special responsibility and opportunity to reverse that learning loss with the same method they've used for years: highly connective, high-standards instruction that helps more students achieve high-growth learning. Multi-Classroom Leadership by teachers with a high-growth track record is the foundation.
What can that look like if some students and teachers need to stay home, or if schools open, then shut, in waves in the coming school year?
A new working draft from Public Impact—Multi-Classroom Leadership with Students and Teachers in Multiple Locations: School Model Options—offers three detailed scheduling and staffing model options for Opportunity Culture schools faced with those conditions, highlighting the advantages and disadvantages of each. We will continue to develop these and other options through feedback and experience; send us your feedback here.
Districts not using Opportunity Culture may also find these useful for planning, and may be able to introduce modified Multi-Classroom Leadership quickly; contact us for help.
Model Options for Partial At-Home Learning
Half-and-Half: Up to half of students work every day in the school building, while the rest attend from home every day.
Alternating Days: Students attend school in person on alternating or paired days, attending from home on the other days.
Alternating Weeks: Students attend school in person on alternating weeks, attending from home in the other weeks.
In all options:
Families may choose to keep students home full-time, and teachers who need to be at home may teach from home.
Students interact live with educators each day—in person or by videoconference, but limiting screen time.
Technology to support these options is an urgent, top priority for districts, states, and the nation.
Schools continue to follow the Opportunity Culture Principles.
Changes remain budget neutral, using existing staff and funding. In locations with budget shortfalls, we recommend Multi-Classroom Leadership + Team Reach, ideally using vacancies, not unnecessary layoffs.
Community-based organizations may provide more spaces for students to learn safely.
Why This Works: 
Schools protect everyone's health in these at-home/at-school models, by limiting the number of students and staff in schools at one time and by providing options for location, when possible.
Schools equalize and stabilize the learning experience with seamless schedules and instructional support for students and staff across locations, which also minimizes changes if schools must close sporadically.
Multi-classroom leaders support teachers for continued high-growth student learning despite location changes. As when everyone is in the building, MCLs guide and support their teams to deliver high-standards, differentiated instruction and social-emotional support for all students. They also provide emotional support to teachers. This is especially important when emergencies and changing conditions increase stress on educators and students.
Read: Multi-Classroom Leadership with Students and Teachers in Multiple Locations: School Model Options
More COVID-related Resources from Public Impact
New: Top Tips for Teaching and Leading at Home from Opportunity Culture Fellows
We gathered the top tips from interviews with Opportunity Culture Fellows about helping students learn—and supporting their social-emotional health—no matter what challenges they or their students face, especially if at-home learning continues into the fall or recurs sporadically, categorized in line with the Instructional Leadership & Excellence framework. Thanks to these Opportunity Culture Fellows, educators chosen for their leadership and success helping students make high learning growth!
New: Tips for Leading MCL Team Meetings Remotely
These quick, one-page tips help multi-classroom leaders lead team meetings remotely. They include the basic steps to plan and execute efficient, effective meetings with strong personal connections.
See our many recently published resources, including:
Also from Public Impact:
New: Why Would Teachers Drive Past a Higher-Paying District for a Job That Pays Less? This Texas District Knows
In pre-COVID days, Public Impact's editor, Sharon Kebschull Barrett, talked to educators in Mineral Wells, Texas, about their decision to use Opportunity Culture and the difference it has made—​recruiting and retaining teachers, despite its proximity to higher-paying districts, and seeing results in student learning growth and lower discipline rates. Multi-Classroom Leadership made the difference then—and it becomes even more crucial to provide that support when teachers and students must work from home. See the full series:
Part 1: Why Would Teachers Drive Past a Higher-Paying District for a Job That Pays Less? This Texas District Knows
Part 2: "In Love With Opportunity Culture": How Mineral Wells, Texas, School Found an Answer
Part 3: In Mineral Wells, Texas, Opportunity Culture Brings Academic Gains, Discipline Reductions