An Opportunity Culture for Teachers = Support, Collaboration, Greater Impact, Higher Pay
In an Opportunity Culture:
Great teachers can extend their reach to more students and lead teaching teams without leaving the classroom—for more pay, from regular budgets, not grants that will go away. Research shows the impact of multi-classroom leaders (MCLs): An average range of teachers who joined teams led by MCLs, (who had prior high growth as teachers) produced learning gains equivalent to those of teachers from the 75th to 85th percentile in math, and, in six of the seven statistical models, from 66th to 72nd percentile in reading. Teams had a median of five teachers in addition to the MCL.
All teachers have the chance to earn more, learn more, and advance
All teachers can focus on the on-the-job support and development everyone deserves, with consistent, built-in time for planning and collaboration
Schools meet Opportunity Culture Principles, so that roles and pay are sustainable, scalable and high-impact.
Tools and Training for Teachers and Teacher-Leaders: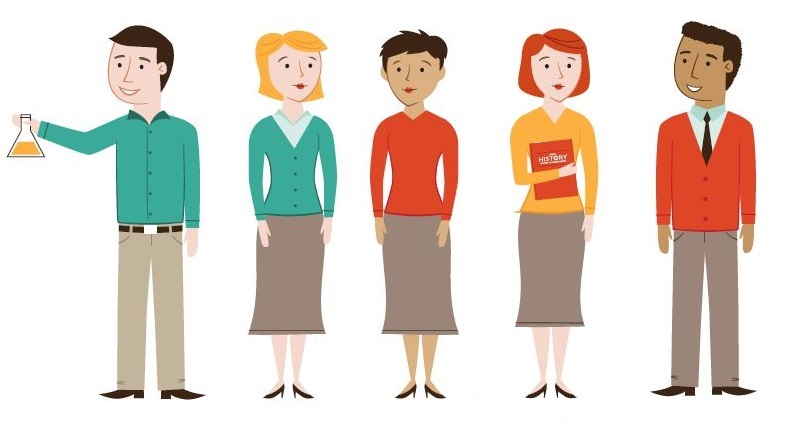 Videos and Columns: Watch and read what Opportunity Culture educators across the country say about their jobs.
Job Postings: See job postings for Opportunity Culture roles in schools across the country.
Newsletters: Read our Opportunity Culture Newsletter to learn what's happening in Opportunity Culture schools.
4-page overview: An Opportunity Culture for Teaching and Learning: Introduction
Introduction to an Opportunity Culture—This short slide deck with brief speaker notes provides a useful overview for educators, policymakers, and anyone else interested in dramatic improvements in education of why students and educators need an Opportunity Culture, how it works, the research supporting it, what states and districts can do to support it, and a list of more resources.
Pioneering Multi-Classroom Leaders—Four pioneering multi-classroom leaders at high-need schools in Charlotte, Nashville, and Syracuse discuss in these vignettes and accompanying video their views of their roles, actions they took to lead their teams, mistakes they made, and how they recovered.
Pioneering Blended-Learning Teachers Reach More Students—Two teachers pioneered blended-learning classes in their North Carolina district, extending their reach to more students by teaching two groups of students during the same class period. Learn how they did it in this pair of vignettes and accompanying video.
How this is happening: Case studies
More benefits for teachers: Using Excellent Teachers' Time Wisely
Pay and career path details
Making residencies for aspiring Opportunity Culture educators possible
You deserve a great principal