By Sharon Kebschull Barrett, February 13, 2023
In North Carolina, a newfound focus on the science of reading led to the mandated use of the professional learning program LETRS, or Language Essentials for Teachers of Reading and Spelling. Making the shift from "balanced literacy" to instruction based on the science of reading takes significant time and training—adding strain on Covid-weary teachers, as Education Week reported.
With their team-based approach, Opportunity Culture schools can ease some of that stress. Opportunity Culture schools place teachers with proven records of student growth in Multi-Classroom Leader (MCL) roles, leading small teams of teachers and paraprofessionals. The MCLs provide their team teachers with day-to-day support and feedback, unlike anything educators receive in the traditional school staffing model. MCLs model instruction, coach from the back of the classroom, pull small groups, and work with their teams to plan instruction based on data analysis—all while sharing accountability for student learning results with their teams.
In Education Week, a kindergarten teacher at a school without Opportunity Culture teams described struggling to learn and implement science of reading-based instruction by himself—but on an MCL team, no teacher carries the weight of change alone. Schools can use MCL roles to ease the burden for individual teachers while ensuring consistency and follow-through at every grade level.
At Lucama Elementary, in North Carolina's Wilson County Schools, the science of reading came alive when Principal April Shackleford did just that. As she recounts in this video, MCLs received professional development from the district, then became the building-level support and oversight for implementation.
"We are like Wilson County's ambassadors for LETRS," MCL Laura Pittman said. She and her colleagues ensured that teachers stayed on track with LETRS training, supported their lesson planning, and led the analysis of student data to ensure that students were getting the targeted help they needed in small-group instruction.
MCL teams also include advanced paraprofessionals known as reach associates, who lead small-group tutoring at Lucama. The MCL team "really broke down the science of reading for us," Reach Associate Joy Mosley said.
"These students grew leaps and bounds," Pittman said. "I was pulling them, Ms. Moseley was pulling them, and then, we had a couple of other people pulling, and we just saw lots of growth. What has changed is we have more people available to pull groups and to look at the data, and we're looking at it more as a team together. So it's a lot of collaboration."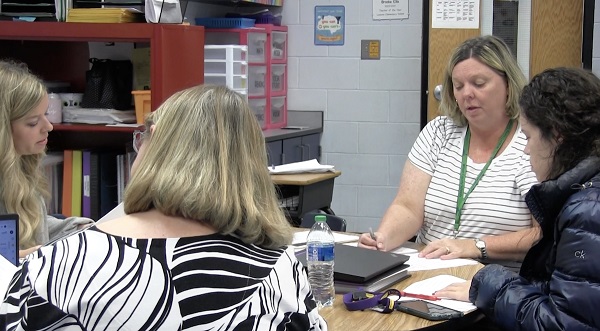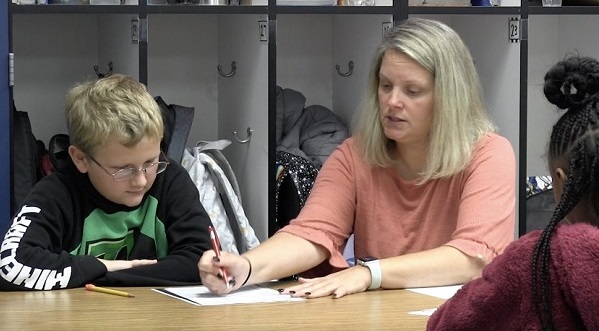 Interested in learning more about teaching reading using the science of reading? Check out our concise resources that help teachers learn the basics of the research on the science of reading and turn them into simple, actionable steps to boost standard curricula.