By Paola Gilliam and Sharon Kebschull Barrett, September 14, 2022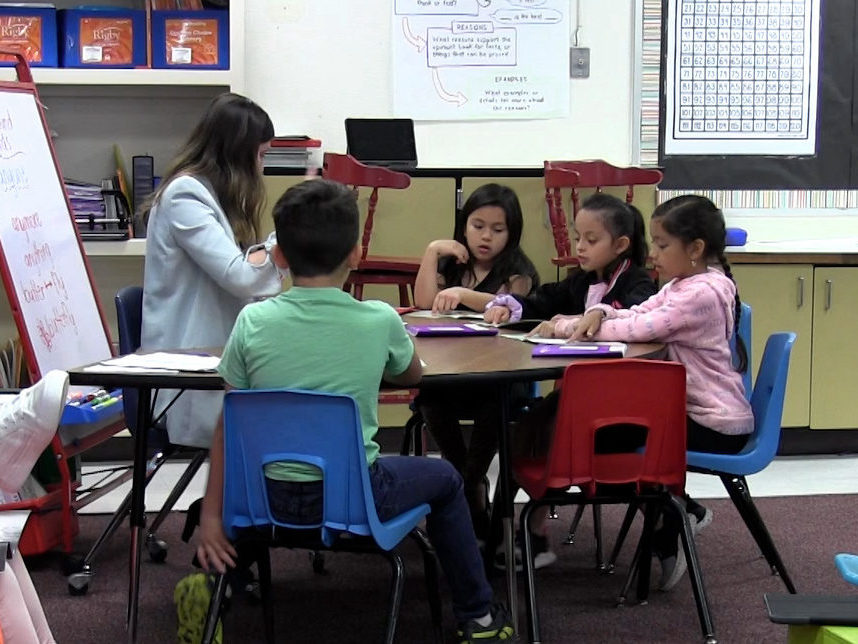 After struggling with teacher shortages for years, Ector County Independent School District (ISD) in Odessa, Texas, announced its best recruiting year in over a decade. In an Odessa American article, Superintendent Scott Muri attributed the recruiting success of about 450 teachers to several strategies, including Opportunity Culture implementation and pay raises.
"We're developing the professionalism of teachers in our own organization through the National Board for Professional Teaching Standards, building the quality and caliber of teachers that we have, providing leadership opportunities for teachers through Opportunity Culture," Muri said.
The district will start the year with about 2,000 teachers and a pool of almost 500 substitute teachers.
Ector County ISD began Opportunity Culture implementation planning in 2019. With neighboring district Midland ISD, Ector County designed Opportunity Culture plans that include paid teacher residencies on multi-classroom leader teams, in partnership with the University of Texas Permian Basin.
Before implementing Opportunity Culture plans in fall 2020, both Ector County and Midland ISDs struggled with extreme shortages, with over 500 teacher vacancies combined at the beginning of the 2019 school year.
In interviews with the Odessa American, educators cited opportunities for higher pay and leadership roles as reasons they were drawn to Ector County. Opportunity Culture implementation helps increase pay for educators and provides opportunities for teachers to lead their small teams.
A multi-classroom leader, or MCL, is a teacher with a track record of high-growth student learning who leads a small teaching team for substantially higher pay. The MCL continues to teach students directly in various ways for a portion of each day; leads lesson planning, data analysis, and instructional changes; coaches team teachers, and co-teaches and models for them.
Opportunity Culture implementation improved student learning results as well. In 2021, researchers from Texas Tech University report that students served by Opportunity Culture multi-classroom leader teaching teams achieved learning growth in the top quartile teamwide, on average, according to their study of Ector County ISD's first Opportunity Culture year.
Before becoming superintendent of Ector County ISD, Muri introduced Opportunity Culture roles to Spring Branch ISD in Houston while servings as its superintendent.
Learn more:
Listen to Superintendent Scott Muri describe the effect of Opportunity Culture models in the districts he's led.
Read how Opportunity Culture implementation significantly reduced turnover in Mineral Wells, Texas.