Schools began using Opportunity Culture roles in: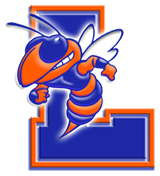 Learn more about the Opportunity Culture
initiative in Lexington City Schools
by visiting the district website.
Details:
Lexington City Schools in central North Carolina won funding through the state's Advanced Teaching Roles pilot for planning the implementation of Opportunity Culture roles. The district uses Opportunity Culture roles to provide intensive support to all teachers, paid career advancement and a stronger teacher pipeline.
Its teacher turnover rates are as high as 36 percent (middle schools); it competes for teachers with Charlotte, Winston-Salem, and Greensboro—three of the state's largest districts—all of which are able to offer higher salary supplements and a broader range of teacher and leadership opportunities.
"We are extremely excited and humbled to have been selected for this grant opportunity," Superintendent Anitra Wells said. "This grant will enable us to utilize our most effective teachers to help support other teachers as we focus on growing every child, every day, in every classroom. Our students deserve the best, and this model will ensure that they each get exposure to the best instructional strategies and staff available. We, in Lexington, have challenged ourselves to meet every child where they are and support them in reaching their maximum potential. This model helps us in staying true to that goal."
LCS Demographics
When LCS began implementing Opportunity Culture models in the 2019–20 school year, the district had seven schools serving 3,200 students. Of those students, 35 percent were Hispanic, 30 percent were black, 22 percent were white, and 93 percent were eligible for free or reduced lunch.
Read:
Watch:
Education Matters: Advanced Teaching Roles: Public Impact Co-President Bryan Hassel and educators from Lexington City's Charles England Elementary discuss how Opportunity Culture models enable their school to offer advanced teaching roles.