In early 2019, in the latest round of funding for the state's Advanced Teaching Roles pilot, the North Carolina State Board of Education awarded a grant to Lexington City Schools in Davidson County, North Carolina, to implement Opportunity Culture roles.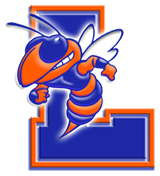 Lexington City Schools and the two other grantees that will use Opportunity Culture— Halifax County Schools and Hertford County Public Schools—are high-poverty districts that struggle with academic success and attracting and retaining teachers. They will use Opportunity Culture roles, which have produced outstanding student growth elsewhere, to provide intensive support to all teachers, paid career advancement and a stronger teacher pipeline.
Lexington City Schools will design its Opportunity Culture plans in spring 2019 for implementation in fall 2019.
The district has seven schools and 181 teachers. They serve 3,200 students, of whom about 30 percent are black, 35 percent Hispanic, and 22 percent white, with about 93 percent eligible for free or reduced-price lunch. Its teacher turnover rates are as high as 36 percent (middle schools); it competes for teachers with Charlotte, Winston-Salem, and Greensboro—three of the state's largest districts—all of which are able to offer higher salary supplements and a broader range of teacher and leadership opportunities.
"We are extremely excited and humbled to have been selected for this grant opportunity," Superintendent Anitra Wells said. "This grant will enable us to utilize our most effective teachers to help support other teachers as we focus on growing every child, every day, in every classroom. Our students deserve the best, and this model will ensure that they each get exposure to the best instructional strategies and staff available. We, in Lexington, have challenged ourselves to meet every child where they are and support them in reaching their maximum potential. This model helps us in staying true to that goal."
In the first phase of the Advanced Roles pilot, the school districts of Vance County, Edgecombe County, and Charlotte-Mecklenburg, all of which use Opportunity Culture, were three of the first six districts selected.
Read a column about Opportunity Culture by Dr. Anita Wells, superintendent of Lexington City Schools: Opportunity Culture comes to Lexington City Schools.
For information about current Opportunity Culture job openings in Lexington City Schools, see here.