The research-backed, innovative staffing models of the Opportunity Culture initiative, which have led to significant student learning growth and educator satisfaction, make possible strategies to address pressing challenges such as persistent teacher shortages and the need for high-impact tutoring.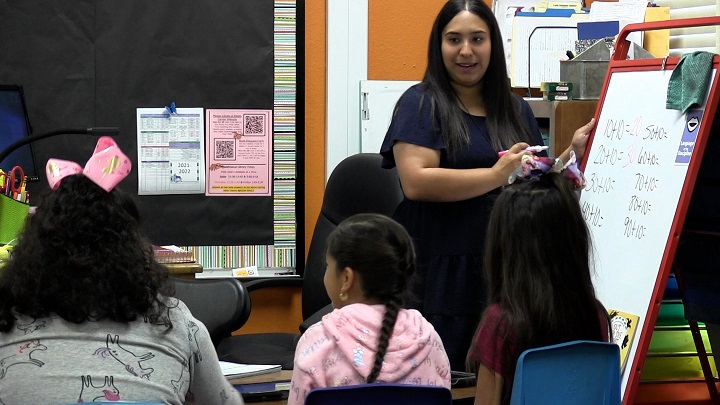 Innovative Staffing
Staffing shortages have plagued some schools for decades. How can innovative staffing designs help—and boost learning? The Opportunity Culture initiative offers schools new tools to address staffing shortages, including high-paying advanced roles, improved support for new teachers, and staffing models that do not require filling every teacher vacancy to ensure that students have access to excellent instruction.
Paid Teacher Residencies
Opportunity Culture schools can build teacher pipelines through yearlong, paid teacher residencies. Residents play critical roles for students and teachers by serving on multi-classroom leader teams, while learning teaching skills from excellent teachers. Paid residencies also address the need for teacher candidates to earn income while obtaining degrees, lowering the barriers to entering the profession.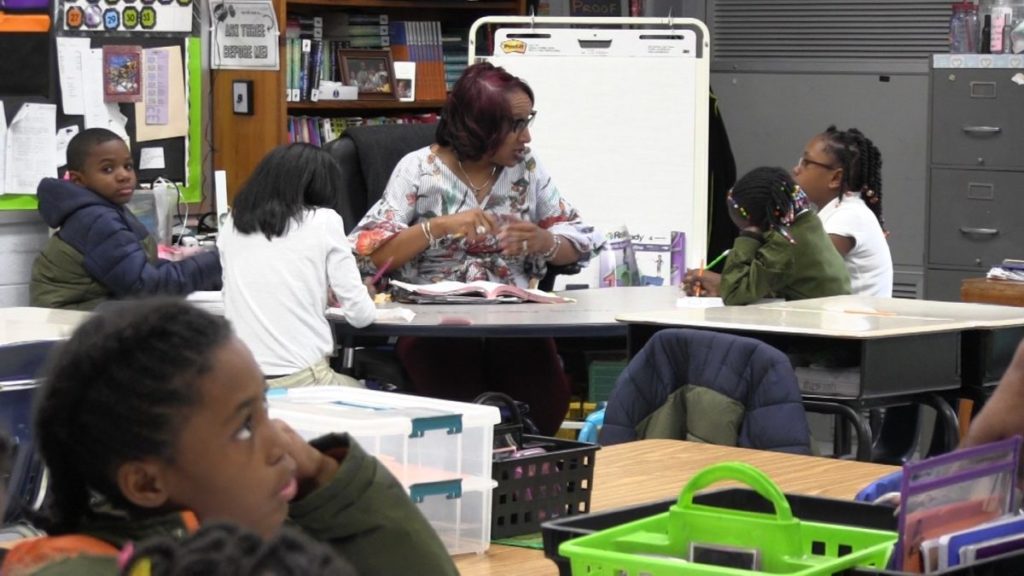 Small-Group Tutoring
How can Opportunity Culture models maximize the research-proven power of tutoring? With multi-classroom leaders guiding their teaching teams, schools can scale up effective small-group tutoring by paraprofessionals and team teachers, helping reach all students with personalized attention.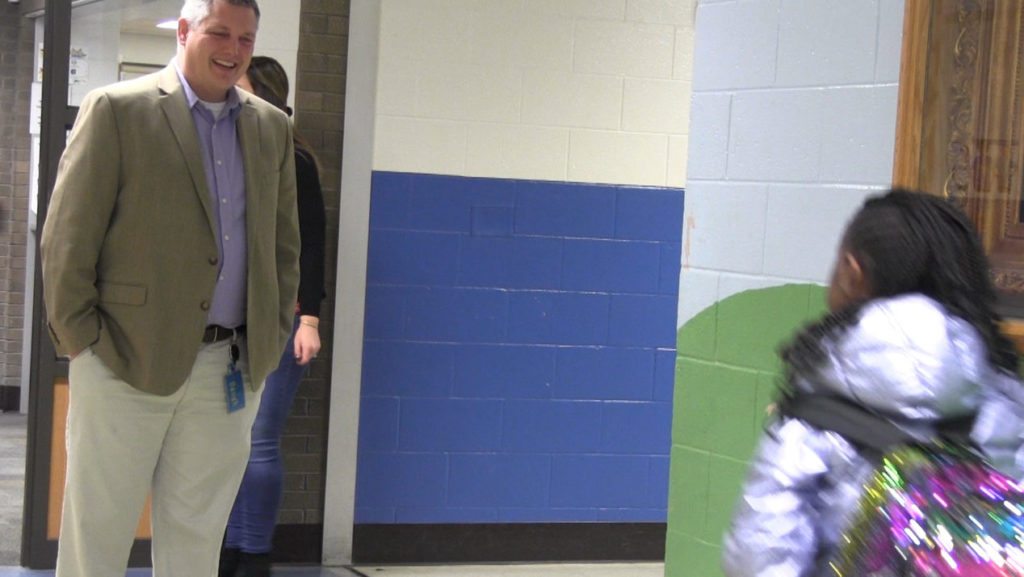 Addressing Teacher Shortages
What if you could improve student outcomes even in a time of rising teacher shortages? Many schools and districts report feeling stuck on the hamster wheel of trying to fill all their open positions—a struggle that has been worsening for years. Opportunity Culture models provide a solution that could take principals out of chronic emergency hiring mode.
Watch: Take a virtual visit to two Opportunity Culture districts
Learn: Read the research on Opportunity Culture outcomes
Public Impact, which founded the Opportunity Culture initiative, can help your district, charter organization, or state design and implement Opportunity Culture models that not only address these challenges but fit your schools' unique needs.
Aiming High
We work with districts, CMOs, and states that are committed to the five Opportunity Culture Principles and are eager to meet or surpass the goal of:
Reaching at least 75 percent of students…
With at least 75th-percentile student learning growth*…
While nearly 100 percent of educators are satisfied or highly satisfied.
*On average, compared to 2010 standard growth levels.
The Opportunity Culture Principles
Teams of teachers and school leaders must choose and tailor models to:
Reach more students with excellent teachers and their teams
Pay teachers more for extending their reach
Fund pay within regular budgets
Provide protected in-school time and clarity about how to use it for planning, collaboration, and development
Match authority and accountability to each person's responsibilities
Similar principles apply to teams of principals and district/network leaders.
Learn more about Public Impact's technical assistance
Public Impact consultants advise district and school leaders on characteristics of strong design aligned with these principles. Our guidance is grounded in cross-sector research and a decade of work with educators in hundreds of schools across the country. To learn more about strong Opportunity Culture design, see our District Implementation Review and School Implementation Review.
For Interested Sites
Bring the Power of Opportunity Culture Designs to Your Schools!
"All of our schools need Opportunity Culture—we want all of our students to have that experience. It's a no-brainer, having teachers who are the best at what they're doing helping other teachers become the best. I don't know how you can go wrong with that,…I definitely say it's something that any district should do."
— Supt. Valerie Bridges, Edgecombe County Public Schools
Contact Public Impact for help planning your own Opportunity Culture design!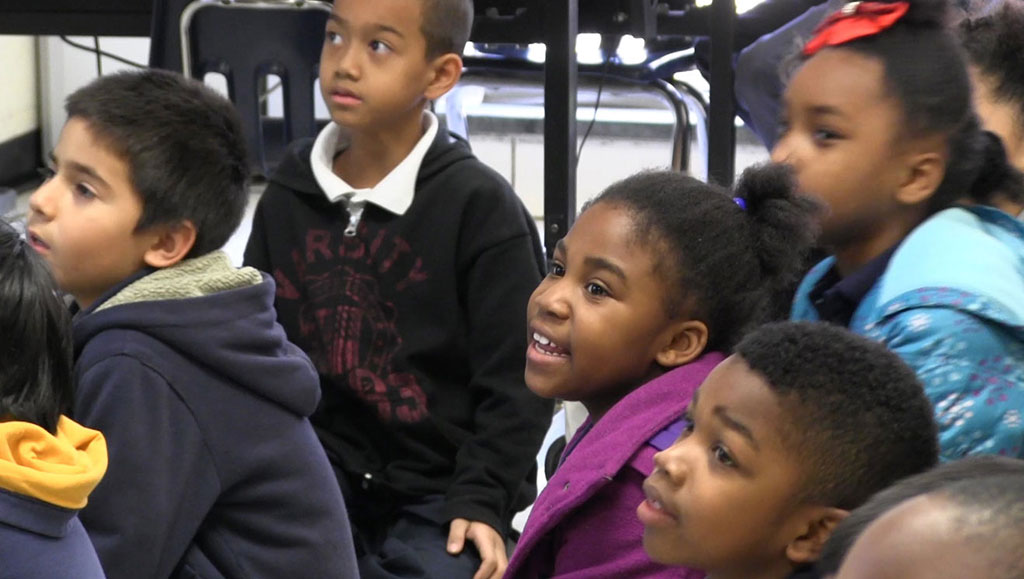 For Interested Policy Leaders
Bring the Power of Opportunity Culture Designs to Your State!
"Any state ought to do OC. If you want to have a solid recruitment and retention policy for your teachers, if you're losing teachers to higher-paying districts nearby, you want Opportunity Culture. If you feel like parents are moving their students to other districts, this will help you extend the reach of your best teachers, and it will work. … I believe that every school district can make this work for them."
— Kelly McLaughlin, Arkansas Department of Education
Contact Public Impact to make Opportunity Culture designs possible in your schools!