Research shows significant additional student learning, comparable to having top-quartile teachers teamwide, from Opportunity Culture's multi-classroom leader teams. And Opportunity Culture educators express strong satisfaction with their roles.
Two independent studies, from 2018 and 2021, show very strong student learning gains for small teaching teams led by multi-classroom leaders (MCLs). These studies found that, on average, teachers who joined Opportunity Culture multi-classroom leaders' teams moved from producing 50th percentile student learning growth to 77th percentile student learning growth.
Researchers on the 2020–21 study highlighted how positive the results were for English language learners and students considered socioeconomically at risk—particularly notable during a pandemic.​
As districts and charter management organizations struggle to cope with worsening staff shortages and pandemic-related student learning concerns, education research groups, advocacy organizations, and state and federal offices have suggested Opportunity Culture models as one strategy to consider for Covid recovery. Learn more about Opportunity Culture supports for post-Covid education here.
Opportunity Culture educators express strong satisfaction with their roles
In early 2021, teachers and staff in Opportunity Culture roles across the country answered a series of questions about their schools and their jobs. The survey results showed that 98% of multi-classroom leaders (MCLs) and 90% of all staff on MCL teams would like the Opportunity Culture initiative to continue in their schools. In countless interviews, educators have expressed how much they like their roles and what a positive impact Opportunity Culture models have had on teacher recruitment and retention and on student achievement. Read what educators have to say here!
Public Impact, which founded the Opportunity Culture initiative, can help your district, charter organization, or state design and implement Opportunity Culture models that not only address these challenges but fit your schools' unique needs.
We work with districts, CMOs, and states that are committed to the five Opportunity Culture Principles and are eager to meet or surpass the goal of:
Reaching at least 75 percent of students…
With at least 75th-percentile student learning growth*…
While nearly 100 percent of educators are satisfied or highly satisfied.
*On average, compared to 2010 standard growth levels.
The Opportunity Culture Principles
Teams of teachers and school leaders must choose and tailor models to:
Reach more students with excellent teachers and their teams
Pay teachers more for extending their reach
Fund pay within regular budgets
Provide protected in-school time and clarity about how to use it for planning, collaboration, and development
Match authority and accountability to each person's responsibilities
Similar principles apply to teams of principals and district/network leaders.
Learn more about Public Impact's technical assistance
Public Impact consultants advise district and school leaders on characteristics of strong design aligned with these principles. Our guidance is grounded in cross-sector research and a decade of work with educators in hundreds of schools across the country. To learn more about strong Opportunity Culture design, see our District Implementation Review and School Implementation Review.
Help For Districts & CMOs
Bring the Power of Opportunity Culture Designs to Your Schools!
"All of our schools need Opportunity Culture—we want all of our students to have that experience. It's a no-brainer, having teachers who are the best at what they're doing helping other teachers become the best. I don't know how you can go wrong with that,…I definitely say it's something that any district should do."
— Supt. Valerie Bridges, Edgecombe County Public Schools
Contact Public Impact for help planning your own Opportunity Culture design!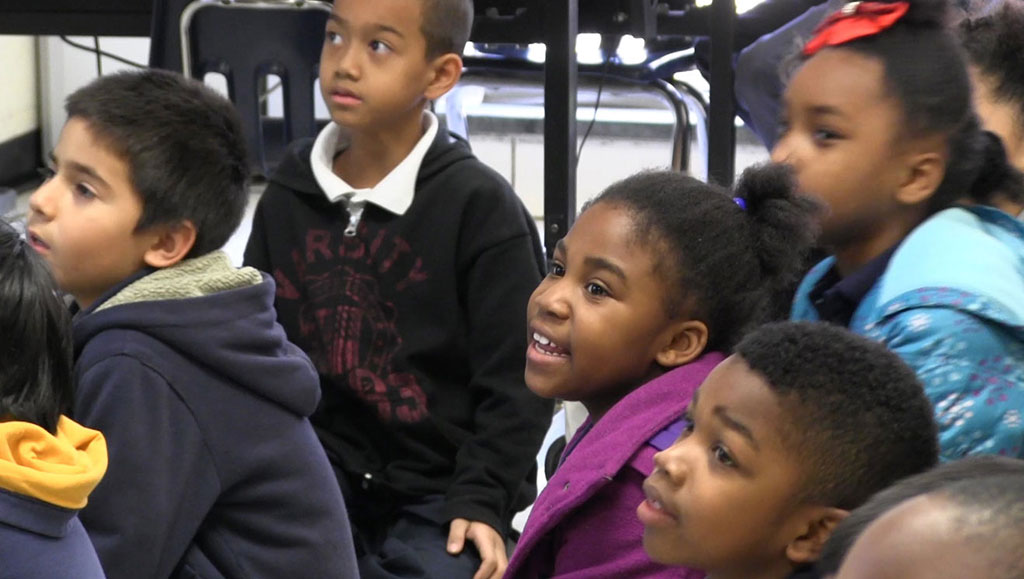 Help for Policy Leaders
Bring the Power of Opportunity Culture Designs to Your State!
"Any state ought to do OC. If you want to have a solid recruitment and retention policy for your teachers, if you're losing teachers to higher-paying districts nearby, you want Opportunity Culture. If you feel like parents are moving their students to other districts, this will help you extend the reach of your best teachers, and it will work. … I believe that every school district can make this work for them."
— Kelly McLaughlin, Arkansas Department of Education
Contact Public Impact to make Opportunity Culture designs possible in your schools!