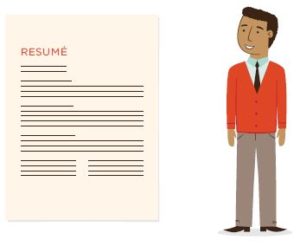 Opportunity Culture enables districts to recruit, retain, and develop excellent teachers and their teams—making the district's human resources office key to success. Human resources staff must:
identify excellent teachers
recruit and hire for reach-extended roles
adapt evaluation and accountability tools and processes for teachers in these new roles, using both the district's and Opportunity Culture materials as a foundation
reshape training, professional development, and teaching career paths
contribute and monitor data about human resource system impact on student learning, using the School Excellence Portal
In addition to the low-fee School Excellence Portal, Public Impact provides a wealth of free tools and resources.
Tools & Resources for Human Resource Offices
Recruitment Toolkit: The four-step action planner and related tools take districts and schools through the major steps of a successful recruiting effort for Opportunity Culture schools. Opportunity Culture districts should begin recruiting each year ideally in November or December and no later than March, to attract a large pool of excellent candidates and capture their interest before they commit to other jobs.
Teacher and Staff Selection Toolkit: The four-step action planner and accompanying tools guide district, school, and charter management organization leaders in selecting teachers and staff members for Opportunity Culture roles, which require new behaviors and skills. The planner walks users through each step of selecting candidates, explaining the considerations for each and providing links to relevant tools and resources.
Evaluation Guide:This five-step toolkit gives schools, districts, and states what they need to create an evaluation system aligned with Opportunity Culture models and career paths, helping teachers improve and advance their careers while helping more students. It covers evaluation redesign, evaluation content, evaluation process, and critical uses of evaluation.
Training Sessions: Opportunity Culture roles are new territory for many teachers and principals, even ones who've excelled in traditional classrooms and schools. And every educator can use periodic refreshers on the elements of instructional excellence. Training can help. Here we provide our own free training tools, plus links to others' materials, for Opportunity Culture teachers and staff and others in similar roles. Premium subject-specific trainings are available with the low-cost School Excellence Portal.
Multi-School Leadership: Opportunity Culture multi-school leaders (MSLs) are excellent principals with a record of high-growth student learning who lead a small group of two to eight related or closely located schools for more pay, funded within the budgets of their schools.Our tools explain the model and aid districts' design and implementation.