In Opportunity Culture sites, finance staff members take the time early in the design process to plan for long-term Opportunity Culture financial sustainability, by:
Providing information about how school principals can use various funding streams
Planning how to give principals essential autonomy to use their school's funding to pay Opportunity Culture educator supplements
Helping to determine supplements for Opportunity Culture educators, with the help of Public Impact's comprehensive analyses
Providing ongoing guidance to principals about how to combine school-based funding sources to finance Opportunity Culture roles
By codifying changes and becoming familiar with Public Impact's financial planning tools, finance staff can help Opportunity Culture sites transform to high-growth learning, sustainably and responsibly for the long-term.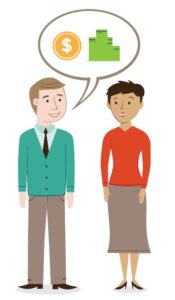 Tools & Resources for Finance Offices
Career Paths and Pay in Opportunity Culture Schools: This practical guide presents examples of career paths for multi-school leaders, multi-classroom leaders, and other roles for teachers, who can collaborate, improve, and excel on teams led by multi-classroom leaders. Teachers and principals in all these paths reach more students with excellent teaching and earn substantially more for it, within schools' budgets.