Six high schools, two middle schools, and three elementary schools in Cabarrus County, N.C., began implementing an Opportunity Culture in 2014–15 to extend the reach of excellent teachers and their teams to more students, for more pay, within budget.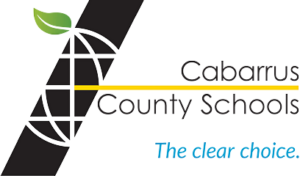 The Cabarrus County district, which includes Concord, N.C., has 39 schools and 30,000 students, 43 percent of whom are eligible for free or reduced-price lunch. Its schools join neighboring Charlotte-Mecklenburg Schools (CMS) in implementing an Opportunity Culture.
Design teams from the Cabarrus schools visited Ashley Park Elementary and Ranson IB Middle, two of the CMS schools implementing an Opportunity Culture.
To learn more, read our press release.
Read a blog post about some Cabarrus Opportunity Culture teachers.
Watch these videos about Opportunity Culture teachers in Cabarrus County.
Scott Nolt and Caitlyn Gironda pioneered blended-learning classes in their North Carolina district. Hear them explain how they structured their classes, learned from mistakes and made changes along the way, plus offer advice for other teachers. Learn more in the accompanying vignettes.
Scott Nolt, a blended-learning history teacher at Jay M. Robinson High School in Cabarrus County, explains how blended learning enables him to personalize instruction for students at all levels.
First-year teacher Emily Angles, from Winecoff Elementary School in Cabarrus County, N.C., tells why she wants to be like Karen von Klahr, her Opportunity Culture multi-classroom leader who explains the joy of having a teaching role that allows her to provide in-depth, on-the-job development for a brand-new teacher.