Schools began using Opportunity Culture in: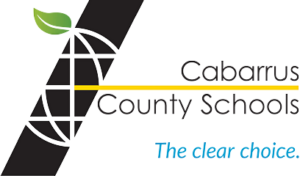 Details:
Six high schools, two middle schools, and three elementary schools in Cabarrus County, N.C., began implementing an Opportunity Culture in 2014–15. Its schools joined neighboring Charlotte-Mecklenburg Schools (CMS) in implementing an Opportunity Culture. Design teams from the Cabarrus schools visited Ashley Park Elementary and Ranson IB Middle, two of the Charlotte-Mecklenburg Schools implementing an Opportunity Culture.
Cabarrus County Schools Demographics
When Cabarrus began implementing Opportunity Culture in 2014, the district had 39 schools serving 30,000 students. Of those students, 71 percent were white, 15 percent were black, 9 percent were Hispanic/Latino, and 43 percent were eligible for free or reduced-price lunch.
Read:
Watch: 



Pioneering Blended-Learning Teachers Reach More Students

Two blended-learning teachers explain how they extend their reach to more students by teaching two groups during the same class period. Learn more in the accompanying vignettes.




Scott Nolt on Being a Blended-Learning Teacher

Scott Nolt, a blended-learning history teacher, explains how blended learning enables him to personalize instruction for students at all levels.




I Want to Be Like Karen

First-year teacher Emily Angles tells whyshe wants to be like Karen von Klahr, her Opportunity Culture multi-classroom leader