Diagnosis: Principal Failure. Rx: Listen, Act, Cure
Shaping Your School's Culture for Learning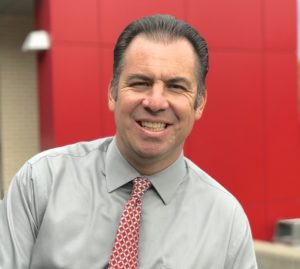 Join Opportunity Culture Fellow Matthew How, principal of Ridge Road Elementary in North Little Rock School District, for a webinar on Tuesday, December 1, at 4 p.m. ET, exploring how school leaders–including administrators and multi-classroom leaders–can right the ship when teachers are unhappy, and use Opportunity Culture to create opportunities for distributed leadership and collaboration—and ultimately, happy and successful staff and students. Principal How will share how he turned his school's climate around and his tools for gathering data and acting on it, and answer your questions.
This free webinar is open to anyone, not just Opportunity Culture educators.
Thank you! You will receive an email with the Zoom link; please check spam filters if you do not receive it, or contact info@publicimpact.com.