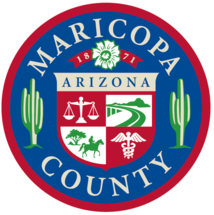 Using a $60 million federal grant, Arizona's Maricopa County Education Service Agency (MCESA) helped four small and medium-size Phoenix-area districts design and implement Opportunity Culture school models that reach many more students with excellent teachers beginning in the 2016–17 school year. Teachers in new, advanced roles will earn substantial pay supplements, which will continue after the grant ends.
Money used from the Teacher Incentive Fund (TIF) grant will support districts and schools in making the transition to new school models. Pay for advanced roles will be funded with each school's budget, making Opportunity Culture compensation sustainable. Less than 2 percent of the TIF grant will be used for temporary transition costs.
Phoenix Elementary School District #1, Wilson Elementary School District, Nadaburg Unified School District, and Maricopa County Regional School District are part of the Opportunity Culture initiative. These districts, a mix of rural and smaller urban districts, include more than 1,000 teachers who could benefit once Opportunity Culture plans are fully implemented.
The TIF grant will also fund other efforts to improve the recruitment and retention of high-quality educators, such as creation of comprehensive human capital management systems and performance-based evaluation and support systems.
Watch: A short video about the progress on the TIF grant for MCESA.