Schools began using Opportunity Culture models in:
2017-18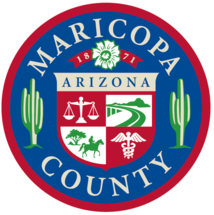 Learn more about the Opportunity Maricopa County by visiting this website.
Details:
Arizona's Office of the Maricopa County School Superintendent used funds from a $60 million federal grant to help Phoenix-area districts design and implement Opportunity Culture models beginning in the 2016–17 school year.
Money from the Teacher Incentive Fund (TIF) grant was used to support districts and schools in making the transition to new school models. Pay for advanced roles is funded with each school's budget, making Opportunity Culture compensation sustainable. Less than 2 percent of the TIF grant was used for temporary transition costs.
The participating districts are a mix of rural and smaller urban districts.
Participating Districts:
Maricopa County Regional School District #509
Nadaburg Unified School District #81
Phoenix Elementary School District #1
Valentine Elementary School District
Learn More:
Watch:
This short video is about the progress on the TIF grant for Maricopa County.