Schools began using Opportunity Culture roles in: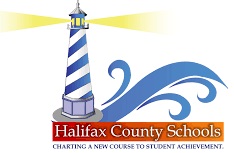 Details:
Halifax County Schools in eastern North Carolina won funding through the state's Advanced Teaching Roles pilot for planning the implementation of Opportunity Culture roles. The district uses Opportunity Culture roles to provide intensive support to all teachers, paid career advancement and a stronger teacher pipeline.
Halifax began Opportunity Culture implementation in fall 2019, intending to tackle the high-poverty district's teacher turnover rate of 29 percent and support academically struggling students.
"We are grateful to be awarded the grant to partner with Public Impact in the Opportunity Culture model," Superintendent Eric Cunningham said. "This grant will allow our district to develop a strategic and sustainable model to compensate teachers who work above and beyond to meet the needs of our students. The mission of HCS is to create a positive and supportive learning environment. This partnership is a big step in building teacher capacity—a critical component to raising student achievement. Halifax County Schools is well on the way of becoming a lighthouse school district for all students."
Halifax Demographics
When Halifax began implementing Opportunity Culture in the 2018–19 school year, the district had 10 schools serving 2,560 students. Of those students, 84 percent were black, 6 percent were American Indian, and 100 percent were eligible for free or reduced lunch.
Read: