Guilford County Schools, based in Greensboro, N.C., joined the Opportunity Culture initiative in 2018, designing implementation for nine schools for the 2018–19 school year.
In November 2016, Guilford County Schools Superintendent Sharon Contreras convened a 120-member Transition Team, which included the chancellor of N.C. A&T University, the superintendents of the Wake County and Charlotte-Mecklenburg districts, teachers, principals, educator association representatives and leaders of education organizations, to assess Guilford and make recommendations on school and district performance improvements.
The team's Talent Development report included a vision for talent development that included timely, job-embedded professional development; opportunities for teachers to lead without leaving the classroom; career pathways that expand the reach of excellent teachers and principals; and competitive teacher and principal salaries to attract and retain top educators. Opportunity Culture schools address all of those aims.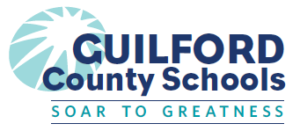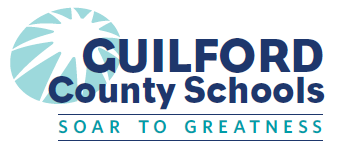 Guilford leaders also expect Opportunity Culture to help the district meet its new strategic goals by 2022, which include increasing by 50 percent the number of schools that exceed expected growth, and decreasing the achievement gap between black and Latino students and their white peers by 7 percentage points.
Guilford has 126 schools and about 4,800 teachers. They serve more than 73,000 students, of whom about 41 percent are black, 14 percent Hispanic, and 34 percent white, with about 60 percent eligible for free or reduced-price lunch.
Design teams made up of teachers and administrators at nine schools are planning their Opportunity Culture implementation for the 2018­–19 school year: Bessemer Elementary, Cone Elementary, Falkener Elementary, Foust Elementary, Hampton Elementary, Wiley Elementary, Ferndale Middle, Hairston Middle, and Jackson Middle. Guilford plans to add many more schools to the initiative over time.
The Guilford Opportunity Culture schools will use the multi-classroom leader role, as well as the teaching role known as expanded-impact teachers and the paraprofessional role known as reach associates. All these roles will receive substantial pay supplements, going up to $20,000 in Title I schools for multi-classroom leaders (MCLs). Supplements vary by how much teachers or MCLs are extending their reach and supporting colleagues.
"We hope to bring these within-budget, advanced-pay opportunities to many more of our outstanding teachers in the future, to help more Guilford students achieve their potential. We are also considering similarly cost-efficient, advanced roles for principals that would allow them to lead more than one school, for more pay," Contreras said.
To learn more, read our press release.
APPLY for an Opportunity Culture teaching position in Guilford County Schools.
Read More about Opportunity Culture in Guilford: