Schools to begin using Opportunity Culture models in:
2022-23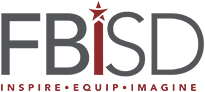 Learn more about the Opportunity Culture iniative in Fort Bend ISD by visiting the district website.
Details:
Fort Bend Independent School District intends to implement Opportunity Culture models in 16 schools over the next three years. The district's Opportunity Culture teams will include yearlong, paid teacher residents in partnership with the University of Houston.
Learn More:
Press Release: Arkansas, Texas, Virginia, and North Carolina School Systems Join National Opportunity Culture Initiative