Schools began using Opportunity Culture models in:
2017-18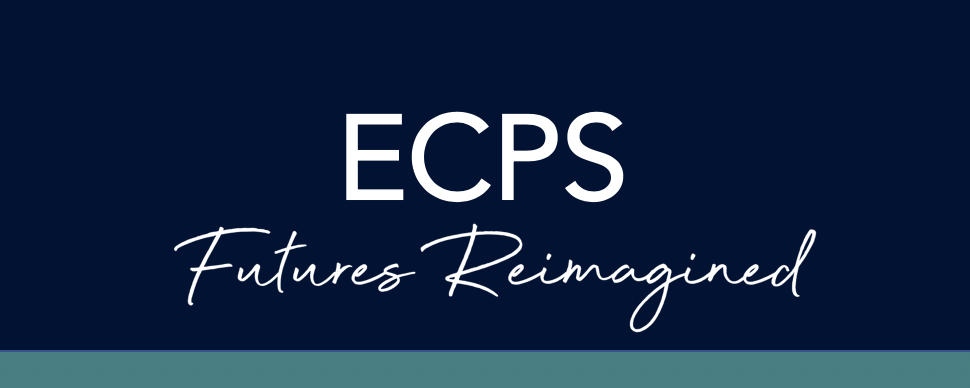 Learn more about the Opportunity Culture initiative in ECPS by visiting the district website.
Details:
Edgecombe County Public Schools is the first school district to implement the Opportunity Culture initiative throughout the district. In 2017–18, Edgecombe County Public Schools began implementing Opportunity Culture models in three schools on the north side that form a feeder pattern and a new "innovation zone": Coker-Wimberly Elementary, Phillips Middle, and North Edgecombe High. The district began implementation in the Tarboro and Princeville feeder schools in 2018–19, and the south side feeder schools and Edgecombe Early College High School the following year.
In prior years, Edgecombe suffered a teacher turnover rate higher than the state averages in its middle and elementary schools. Edgecombe attributes much of that to heavy competition from nearby districts, which in previous years offered higher teacher pay supplements. In 2016, Edgecombe raised from 5 to 7 percent the supplement for teacher pay that it provides over the state's funding, in addition to adding the Opportunity Culture roles for 2017-18.
ECPS Demographics
When ECPS began implementing Opportunity Culture models in the 2017–18 school year, the district had 14 schools serving 6,200 students. Of those students, 60 percent were students of color, 40 percent were white, and 70 percent were eligible for free and reduced lunch.
Learn More:
Public Impact Press Release: Edgecombe County Public Schools Joins Other N.C. Districts in National Initiative to Extend Reach of Excellent Teaching
Running Towards the Risk of Doing School Differently, Leading School Turnaround, November 2019, by Taylor Shain and Rupen R. Fofaria for EdNC
In the Spotlight: Donnell Cannon, Principal, North Edgecombe High School, August 2018, by Sharon Kebschull Barrett for the Opportunity Culture Fall 2018 Newsletter
Teacher Leadership Roles Come to Edgecombe County, February 2017, by Liz Bell for EdNC
A Principal's First Year of Leading and Serving, January 2017, by Liz Bell for EdNC
Watch:
Edgecombe County Public Schools: Believe in What's Possible
ECPS is using Opportunity Culture educator roles to fulfill its commitment to innovation, family, and exceeding expected growth for students.
Dr. Valerie Bridges on Innovative Edgecombe County Public Schools
Superintendent Dr. Valerie Bridges of ECPS says the district strives to stay innovative to benefit students and teachers.
NC Superintendents of the Year on Their Opportunity Culture Districts
Dr. Valerie Bridges & Dr. Anthony Jackson describe how the Opportunity Culture initiative has improved student outcomes and increased teacher retention in their districts.
Dr. Valerie Bridges on Opportunity Culture
Dr. Valerie Bridges, superintendent of Edgecombe County Public Schools, explains how Opportunity Culture helps keep great teachers in the classroom.
From Reach Associate to Classroom Teacher
High school math teacher Delmonika Vick says being a reach associate for two years prepared her to be a stronger teacher.
"The Right Decision": Working in an Opportunity Culture School
Math teacher Delmonika Vick explains why she chose to work in an Opportunity Culture school.
Antwan Brown on Opportunity Culture
Antwan Brown, a first-grade teacher from Edgecombe County Public Schools, values the years of experience he gains from his multi-classroom leader, Andrea Green.
Kelly Anne Mudd on Opportunity Culture
Kelly Anne Mudd, a principal from Edgecombe County Public Schools, likes the rich coaching Opportunity Culture allows for her teachers.
Jenny O'Meara on Opportunity Culture
Jenny O'Meara, a principal from Edgecombe County Public Schools, wishes she'd had a chance to be a multi-classroom leader while she was still teaching.
What Does Opportunity Culture Mean to You?
Opportunity Culture helps provide support and opportunities through having multi-classroom leaders, students at North Edgecombe High School in Tarboro, N.C., say.
How Has Opportunity Culture Changed Your School?
Students at North Edgecombe High School in Tarboro, N.C., say Opportunity Culture help them develop deeper connections with their teachers and clearer visions for their futures.
Listen:
An Opportunity Culture Principal Reflects: Jenny O'Meara
In this first Opportunity Culture Audio piece, we hear from Jenny O'Meara, who until 2021 served as a principal for a middle school using Opportunity Culture roles. O'Meara worked in Edgecombe County Public Schools in a rural part of North Carolina, which has taken its Opportunity Culture implementation district-wide. After stepping away from her principalship, she sat for an interview about her Opportunity Culture experience, including reflections on working with her school's first multi-classroom leader, or MCL, and valuable lessons to share with current principals.