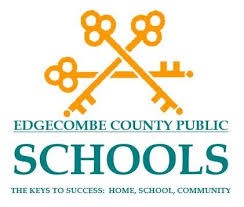 In 2017–18, Edgecombe County Public Schools began implementing Opportunity Culture in three schools on the north side that form a feeder pattern and a new "innovation zone": Coker-Wimberly Elementary, Phillips Middle, and North Edgecombe High. The district plans to begin in the Tarboro and Princeville feeder schools in 2018–19, and the south side feeder schools and Edgecombe Early College High School the following year.
The Edgecombe district, based in Tarboro, N.C., and about an hour east of Raleigh, serves more than 6,200 students, and has about 400 teachers. About 60 percent of its students are students of color and 40 percent white, and almost 70 percent of its students are eligible for free and reduced-price lunch.
According to the most recent state "report card" for the district, in prior years Edgecombe suffered a teacher turnover rate higher than the state averages in its middle and elementary schools. Edgecombe attributes much of that to heavy competition from nearby districts, which in previous years offered higher teacher pay supplements. In 2016, Edgecombe raised from 5 to 7 percent the supplement for teacher pay that it provides over the state's funding, in addition to adding the Opportunity Culture roles for 2017-18.
"We are thrilled about partnering with Public Impact to bring Opportunity Culture to Edgecombe County Public Schools," said Superintendent John D. Farrelly. "We know that providing an excellent education for all of our students requires exceptional teaching in every classroom, every day. Opportunity Culture will enable us to attract and retain highly effective teacher-leaders, who will build the capacity of the teachers on their teams and help promote a culture of achievement and innovation throughout the district.
To learn more, read our press release.
LEARN more about Opportunity Culture in Edgecombe County Public Schools.
APPLY for an Opportunity Culture teaching position in Edgecombe County Public Schools.
READ more about Opportunity Culture in Edgecombe County Public Schools: