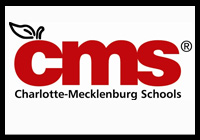 Charlotte-Mecklenburg Schools' Project L.I.F.T., an innovative zone within a large urban school district where leaders are committed to reaching every student with excellence, became the first implementation site in Public Impact's Opportunity Culture initiative, extending the reach of excellent teachers and their teams in the 2013–14 school year.
In January 2014, Charlotte-Mecklenburg Schools (CMS) announced that it would scale up the Opportunity Culture initiative across the district, with 17 additional schools implementing the new models in the first year and more schools implementing during each of the following two years. Nearly half of the district's schools will be implementing by 2017–18.
The schools have worked with Public Impact and its partners, Education First and Education Resource Strategies, to select, adapt, and implement Opportunity Culture school models. The Belk Foundation funded transition costs of the scale-up with a grant of $505,000, one of the foundation's largest ever. The additional teacher pay is funded from regular school budgets, not the foundation's grant.
CMS teachers in Opportunity Culture roles earn pay supplements of up to $23,000, approximately a 50 percent increase above average teacher pay in North Carolina. In spring 2013, Project L.I.F.T. was flooded with 708 applications for the 19 new reach-extension teaching positions in the pilot schools, where some teaching jobs previously went unfilled. Subsequently, 50 district schools expressed interest in joining the initiative.
See information about Opportunity Culture in CMS or Project L.I.F.T.
READ these related resources about CMS and Project L.I.F.T.:
WATCH these videos about CMS and Project L.I.F.T.:
How do Opportunity Culture multi-classroom leaders fit all their duties into a typical week? This video follows Ranson MCL Okema Owens Simpson through several typical days that illustrate the essentials of the MCL role.
Principals at Ashley Park PreK-8 and Ranson IB Middle in Charlotte discuss why they chose to create an Opportunity Culture in their schools—and how it helps them recruit and retain great teachers.
District leaders and principals discuss how an Opportunity Culture is attracting teachers to previously hard-to-staff schools.
Erin Burns describes her role as a multi-classroom leader at West Charlotte High School, where she leads a team of biology teachers reaching 500 students.
Multi-Classroom Leader Amy Sparks highlights how even high-achieving schools and students can continue to grow with an Opportunity Culture, which extends the reach of great teachers and their teams to more students.
Danielle Bellar describes her role as a multi-classroom leader, leading a team of three subject-specializing teachers.
Bobby Miles explains why his role as a multi-classroom leader is "the best of both worlds.
Watch this video about Project L.I.F.T. and an Opportunity Culture, from the 2014 N.C. Emerging Issues Forum.
Watch this video from West Charlotte High School celebrating Decision Day in 2019. After seven years of Project L.I.F.T. and Opportunity Culture, it reminds viewers about the ultimate, powerful impact on students and their futures.