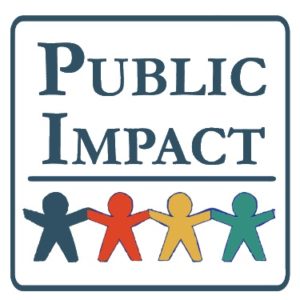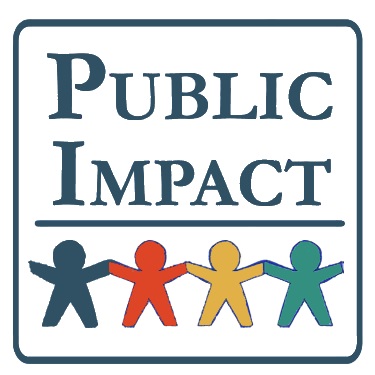 Public Impact first wrote about the ideas that became the Opportunity Culture initiative in 2009 and helped the first schools begin using Opportunity Culture models in 2013.
We are a team of professionals from many backgrounds, including former teachers and principals, who believe in the Public Impact mission to improve education dramatically for all students, especially low-income students, students of color, and other students whose needs historically have not been well met.
Partner with us to bring Opportunity Culture models to your district, or work with Public Impact to spread Opportunity Culture!
The Public Impact Team
Bryan C. Hassel, Co-President
Emily Ayscue Hassel, Co-President
Lucy Steiner, senior vice president for educator excellence & implementation services and a group director
Sharon Kebschull Barrett, vice president for editorial services & communication
Lyria Boast, vice president for data analytics and a senior consulting manager
Stephanie Dean, strategic director and senior vice president of Opportunity Culture policy and outreach
Shonaka Ellison, vice president for district-wide Opportunity Culture and a consulting manager
Beverley Tyndall, vice president for production & web communications
Alison Harris Welcher, vice president of school turnarounds & transformation
Reem Ahmed, consultant
Dominique Brodie, operations coordinator
Whitaker Brown, senior consultant
Anders Campbell, consultant
Rachel Chall, consultant
Renee Coleman, strategy and talent lead
Grayson Cooper, consulting manager
ShaLeka Covington, consultant
Megan DeJohn, consultant
Preston Faulk, senior analytics consultant
Michelle Fockler, consultant
Lydia Freeman, consultant
Paola Gilliam, senior media coordinator
Hans Grohs, associate consultant
Colin Hanrahan, associate consultant
Mary Hauser, senior consultant
Summer Hill, consultant
Abigail Holdsclaw, analyst
Chloe Karlovich, associate consultant
Kendall Hedding King, consulting manager
Jeremy Konar, consultant
Cassie Lutterloh, senior consulting and talent manager
Joy McDowell, consultant
Erin Burns Mehigan, consultant
Kimberly Miramontes, outreach and strategy coordinator
Katie Patton, operations coordinator
Jenna Quistorff, analyst
Claire Renaud, consultant
Chandler Rowland, senior consultant
Diana Ruiz, associate consultant
Raven Shelton, operations coordinator
Okema Owens Simpson, consultant
Troy Smith, consulting manager
Jessica Struhs, senior consultant
Zachary Tanner, associate consultant
Jessica Whalen, consultant
Somali White, consultant
Ashley Williams, senior consultant
Rachel Wilson, associate consultant
Noaam Zahavi, talent coordinator
Administrative Team:
Kara Aycock, talent and systems support lead
Kim Florek, systems support associate
Carrie Fraipont, senior finance manager
Anne Halstater, senior manager of human resources and office systems
Hira Javed, systems support associate
Tara Meadows-Neill, systems support lead
Addie Laurie Reamer, systems support associate