Public Impact was founded in 1996 to research, evaluate, and try new solutions to improve education for all students, especially those who were historically underserved.
The firm's focus on developing solutions that were grounded in research, boosted student learning dramatically, and could be scaled up to reach all students led to the publication of 3X for All in 2009. This envisioned a path to "extend the reach" of excellent teachers and their teams to more students—for higher pay, sustainably.
To put the vision into action nationwide, Public Impact began to develop the 3X for All ideas, with significant (and ongoing) input from educators—publishing detailed job models, financial models, and school schedules. Those became the foundation for the national Opportunity Culture initiative, which Public Impact leads by helping schools plan and implement their new designs.
Schools began using Opportunity Culture models in 2013; models, supporting materials, and Public Impact consulting continue to be updated based on data and educator feedback. The growth and results of the initiative are tracked on our website's dashboard.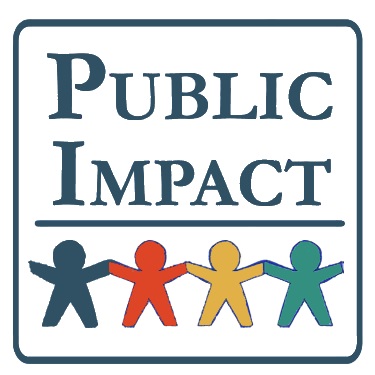 Partner with us to bring Opportunity Culture models to your district or charter network, or work with Public Impact to spread Opportunity Culture!
The Public Impact Team
Bryan C. Hassel, co-president
Emily Ayscue Hassel, co-president
Reem Ahmed, consultant
Liz Allard, consultant
Cody Allen, business and data analyst
Sharon Kebschull Barrett, senior vice president, editorial services and communication
Christie Benton, Opportunity Culture coordinator
Whitaker Brown, consulting manager
Cecilia Burtis, associate consultant
Anders Campbell, consultant
Rachel Chall, consultant
Amanda Chau, systems support associate
ShaLeka Covington, senior consultant
Tanisha Dasmunshi, associate consultant
Stephanie Dean, senior vice president, Opportunity Culture policy and outreach
Megan DeJohn, manager, Opportunity Culture technical design and teamwide learning & development
Madeline Dunlap, consultant
Shonaka Ellison, senior vice president, Opportunity Culture design and implementation
Michelle Fockler, senior consultant
Carrie Fraipont, vice president, finance
Paola Gilliam, lead communications specialist
Erica Gregory, consultant
Anne Halstater, vice president, human resources and office systems
Colin Hanrahan, consultant
Meghan Harris, consultant
Summer Hill, consultant
Hira Javed, senior systems support associate
Kendall Hedding King, assistant vice president, Opportunity Culture learning and development
Jeremy Konar, consultant
Lydia Freeman Kumar, manager
Cassie Lutterloh, assistant vice president, talent
Tara Meadows-Neill, senior lead finance specialist
Erin Burns Mehigan, senior consultant
Kimberly Miramontes, outreach and strategy specialist
Madonna Moore, senior Opportunity Culture coordinator
Meghan Neanover, consultant
Itané Phillips, consultant
Addie Laurie Reamer, senior systems support associate
Claire Renaud, consultant
Chandler Rowland, consulting manager
Gregory Rudd, associate consultant
Diana Ruiz, consultant
Michael Scharf, web application developer
Raven Shelton, senior coordinator
Okema Owens Simpson, senior consultant
Troy Smith, assistant vice president, Opportunity Culture state and charter initiatives
Jessica Struhs, consulting manager
Beverley Tyndall, vice president, production and web communications
Daniel Valder, talent and diversity, equity, and inclusion specialist
Jessica Whalen, senior manager
Somali White, consultant
Ashley Williams, consulting manager
Erin Williams, consultant
Rachel Wilson, associate consultant