Public Impact has named three charter school organizations as the founding members of a national network that will create an Opportunity Culture for teachers and extend the reach of excellent teachers to more students:
This network is a critical part of Public Impact's Opportunity Culture initiative and its effort to work with implementation sites to prototype new school models, all of which use job redesign and technology to reach more students with excellent teachers, for more pay, within available budgets. Each organization in the network will start as a single school, but collectively, they plan to scale up to serve tens of thousands of students.
This new national network is a critical part of Public Impact's Opportunity Culture initiative and its effort to work with implementation sites to prototype new school models, all of which use job redesign and technology to reach more students with excellent teachers.
Public Impact will advise the founding network schools on design and implementation, enable them to share lessons with one another, and profile each school in a case study of the school's efforts.
Funding for the new charter school network is provided by The Joyce Foundation. In addition to Joyce, the Opportunity Culture initiative is made possible in part by funding from Carnegie Corporation of New York, the Bill & Melinda Gates Foundation, and the participating schools' and districts' funders.
Foundations College Prep (Chicago)

Foundations College Prep's mission is to empower underserved youth to thrive in college and life by teaching them to think critically, live with honor, and strive for a better self and world. The school also aims to develop the knowledge, tools, and sustainable systems to support successful replication and broader change beyond its walls. Foundations is a 2012 Next Generation Learning Challenges grantee.
Foundations College Prep opened its doors in fall 2014, with plans to provide a rigorous, 6th– through 12th-grade college preparatory experience for students on the far South Side of Chicago. The school's plan to redesign the school day focuses on maximizing the impact of its great teachers. Students will have flexible schedules and varied class sizes that best fit instructional objectives and teacher strengths. Digital-learning opportunities will enhance their teachers' ability to focus on personalized, higher-order thinking.
Strategic scheduling supports meaningful, diverse roles for teachers as they progress in their careers. Foundations has created a career pathway for teachers that allows them to move into leadership roles and reach more students.
Ingenuity Prep (Washington, D.C.)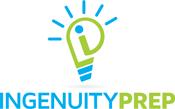 Ingenuity Prep opened in Southeast Washington, D.C., in August 2013. Initially serving preschool through kindergarten, the school intends to add a grade each year and eventually serve students through high school. Ingenuity Prep plans to extend the reach of its great teachers to help students build strong skills in the traditional core content areas and develop a broader set of 21st-century skills that will prepare them to be true civic leaders.
With a commitment to preparing its students to succeed in college and become civic leaders, Ingenuity Prep's model includes:
An extended-day and extended-year schedule
Teams of content-specialized teachers that loop with cohorts of students across grade-level bands (PS–PK, K–2, 3–5, etc.)
A teacher career pipeline with resident, associate, lead, and master teacher positions
A small-group, blended-learning instructional model using multiple teachers in each classroom and digital content to ensure students' learning is personalized and differentiated
Several hours a week of instructional time focused on Ingenuity Prep's civic leadership competencies: social-emotional literacy, collaborative problem-solving, social studies, and service learning
Venture Academy (Minneapolis)

Venture Academy aims to ignite the passion of every student to become innovators and entrepreneurial leaders who change the world. Venture blends self-directed and experiential learning, exceptional teacher coaching, and personalized digital content to prepare its students for college and purposeful life missions by age 16. Venture Academy is a 2012 recipient of a Next Generation Learning Challenges grant.
In August 2013, Venture Academy opened as a grades 6–12 school in Minneapolis. The school will focus on building advanced literacy, STEAM skills (science, technology, engineering, arts and design, and math), and entrepreneurial mindsets. Using independent learning, Socratic seminars, and team projects, students will forge personalized pathways and take ownership of their learning informed by one-on-one coaching and real-time data.
Venture plans to extend the reach of excellent teachers by optimizing student self-direction and the best of blended-learning tools and content to enable a higher student-to-teacher ratio in the classroom. Venture uses real-time coaching and collaborative teaching to create a "try-measure-learn-iterate" culture of learning for all staff, gives teachers built-in, daily, collaborative planning time, and pays teachers more for excellent results.
Read the press release announcing the charter school organization network.
Learn more about becoming a site in the Opportunity Culture initiative.