An Opportunity Culture for Principals = Support, Collaboration, Expanded Impact, Higher Pay
In typical schools, principals must be instructional leaders for dozens of teachers. Only a small portion of principals are able to lead schools to excellence with this wide span and numerous administrative duties. In addition, too few principals learn to be great leaders in advance, and too many of the best move up by moving out of schools, into the central office.
In an Opportunity Culture:
Great teachers can gain leadership training and experience before becoming a principal, by fully leading a teaching team—typically focused on a subject or grade—through Multi-Classroom Leadership. Research shows the impact of multi-classroom leaders (MCLs): An average range of teachers who joined teams led by MCLs, (who had prior high growth as teachers) produced learning gains equivalent to those of teachers from the 75th to 85th percentile in math, and, in six of the seven statistical models, from 66th to 72nd percentile in reading. Teams had a median of five teachers in addition to the MCL.
Principals can lead and support a school's team of leaders, composed of multi-classroom leaders who improve instruction schoolwide through their teaching teams.
Great principals can then expand their leadership through multi-school leadership, using their experience leading a multi-classroom leader team to lead a team of principals.
Schools meet Opportunity Culture Principles, so that roles and pay are sustainable, scalable and high-impact.
Instructional Leadership and Excellence help – checklists, videos, study guides, more training, and links to curricula and lesson plans
Principal Training for leading teachers who extend their reach: coming soon!
Newsletters: Read our Opportunity Culture Newsletter to learn what's happening in Opportunity Culture schools.
See also: Tools and training for Multi-Classroom Leaders and teachers extending their reach.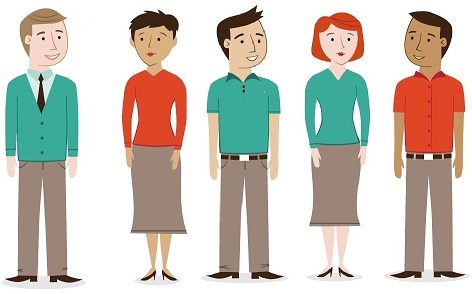 Leading a school turnaround? See our resources specifically for school turnarounds here.
An Excellent Principal for Every School: Transforming Schools Into Leadership Machines—In this idea paper, Emily Ayscue Hassel and Bryan C. Hassel lay out a vision for how districts can reach dramatically more students with great principals, for much higher pay, within budget—giving principals a career path that keeps them connected to students and schools through Multi-School Leadership. (Coming in late 2018: A refreshed vision for this!)
Paid Educator Residencies, Within Budget: How New School Models Can Radically Improve Teacher and Principal Preparation details how to create paid, full-time, yearlong residencies for aspiring principals—particularly ones who have already led instructional teams as multi-classroom leaders. New school models allow principal residents to be paid for a year within existing budgets, receiving intensive coaching and support from a multi-school leader and a team of principals. (Coming in late 2018: A refreshed vision!)
How Principals Use Multi-Classroom Leadership in School Turnarounds: 3 Principals' Experiences—
In this series of vignettes and an accompanying video, three principals of historically low-performing, high-poverty schools tell what they saw as keys to making high growth at their schools by leading a team of multi-classroom leaders. See also this series of vignettes and accompanying video of four multi-classroom leaders in high-need schools.
"For Deeper Learning, Transform Schools into Leadership Machines," by Public Impact's co-presidents, Bryan C. Hassel and Emily Ayscue Hassel
Watch for forthcoming briefs and tools to support principals and multi-school leaders.